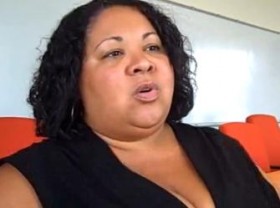 "It was not a campaign of El Diario to get her to the Supreme Court," she says firmly. "Clearly, no amount of campaigning can get you that job. She filled all the criteria."
Rossana Rosado, publisher and CEO of one of the fastest growing newspapers in the country chooses her words carefully but not without passion. She is of course, talking about Sonia Sotomayor, whom her newspaper chose as one of its Remarkable Women for 2009 in May, right around the time her name was being mentioned as one of the most likely Supreme Court nominees. New York legislators Charles Schumer and Nydia Velázquez — the two politicians who championed Sotomayor's candidacy — were at the banquet for the awards. Sotomayor was the main speaker at the event. El Diario published op-eds and editorials, rallied politicians and community leaders behind the Bronx-raised judge.
Yet Rosado won't call it a campaign.
"What we did was to support the candidacy of a Latina who was super-qualified for that job," she says. "The fact that she happened to be a Latina and happened to be a New Yorker was simply aligned with our mission."
Rossado's own mission, her ascendance to a powerful role in the Hispanic community of New York, was full of turns. Starting as a desk assistant for WCBS-AM in the early eighties while she was still a student at Pace, she soon realized she needed to take a different route to "rise through the newsroom." That led her to become City Hall reporter with El Diario, producer with channel 11, and Vice President for Public Affairs at the Health and Hospitals Corporation of New York City. In 1995 she returned to the newspaper as Editor-in-Chief, becoming publisher four years later.
"It has been some incredible 25 years in New York media," she says with a sigh of relief. Then she looks through the windows of her Brooklyn office, which offer an impressive sight of New York City — all river, bridges, projects and buildings that fill the horizon.
But what if it, instead of Sotomayor, the Supreme Court candidate had been a white Republican man?
"Well, it would have not been as aligned with our mission," she says, letting out a laugh for the first time, before recovering her public New Yorker persona.
"I would like to think that we would have been supportive of any New York candidate for the Supreme Court."
*    *    *
In a conversation with Mediaite's "Meet The Prensa," Rosado addressed the balance between advocacy for her readership and journalistic objectivity, the profile of her readership, and why Impremedia does not need a national Hispanic newspaper.
Watch here:


Rosado on local media: "As we have more and more choices in media, we as citizens still go to the most local media we have…I think that El Diario is one of those products that is severely local. It just resonates with people."
Rosado on why there isn't a national Hispanic newspaper: "Does there need to be? The Impremedia strategy is to put together existing papers that already have their [long-ingrained] roots in the community…to create a new brand is much more difficult… Do we need a USA Today model in Spanish? I don't think so, no."
Rosado on who reads El Diario: "I think in the past people have assumed that if someone is reading El Diario they don't speak English. And clearly that's not true."
Rosado on the myth of journalistic objectivity: "There has long been a myth about journalistic objectivity. And in fact most journalists are not objective — and in fact most news organizations today are not objective…I think one of the reasons why the New York Post is so popular is that people know exactly what they're getting and they're very clear about where they're coming from and what their editorial line is. And I think some other papers are ambivalent about who they are and what they stand for. We've always been very clear that we have a sense of mission toward our readership…I think what you strive for in journalism is balance and fairness, in other words, do you have both sides of the story? And I think that's different from objectivity."
Have a tip we should know? tips@mediaite.com