Wall Street Journal Editor Scolds Reporters For Coverage of Trump's Phoenix Rally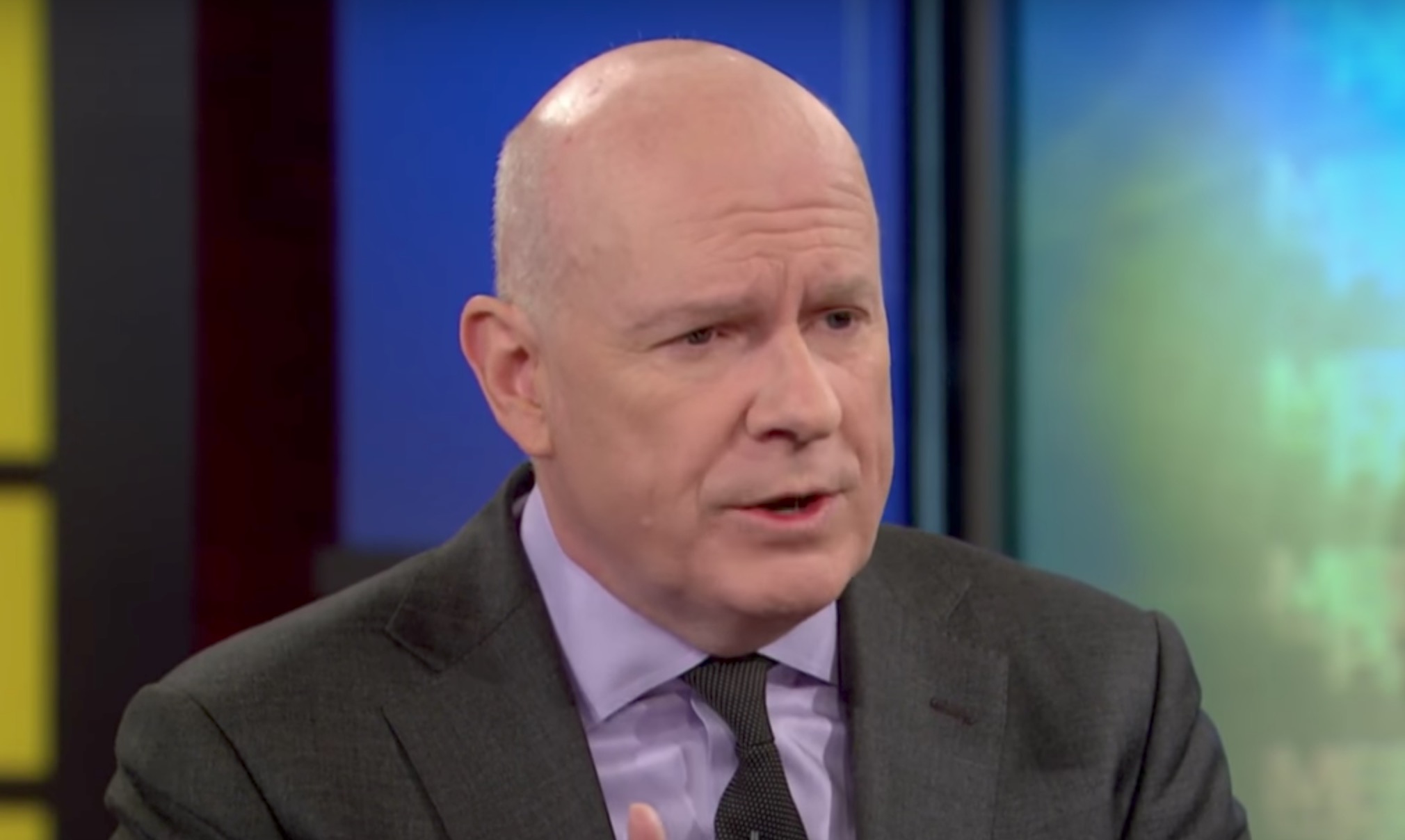 Wall Street Journal editor in chief Gerard Baker has taken some flak this year — by media critics and staffers of the Murdoch-owned paper alike — for his alleged sympathies towards President Donald Trump and his administration.
And now The New York Times has obtained a copy of emails from Baker in which he chastised his reporters for their coverage of Trump's bonkers rally in Phoenix, Arizona Tuesday night.
From the Times:
Some staff members expressed similar concerns on Wednesday after Mr. Baker, in a series of blunt late-night emails, criticized his staff over their coverage of Mr. Trump's Tuesday rally in Phoenix, describing their reporting as overly opinionated.

"Sorry. This is commentary dressed up as news reporting," Mr. Baker wrote at 12:01 a.m. on Wednesday morning to a group of Journal reporters and editors, in response to a draft of the rally article that was intended for the newspaper's final edition.

He added in a follow-up, "Could we please just stick to reporting what he said rather than packaging it in exegesis and selective criticism?"
The Times notes that a number of phrases included in the draft of the Journal's article about Trump's rally were removed from the final piece:
The draft, in its lead paragraph, described the Charlottesville, Va., protests as "reshaping" Mr. Trump's presidency. That mention was removed.

The draft also described Mr. Trump's Phoenix speech as "an off-script return to campaign form," in which the president "pivoted away from remarks a day earlier in which he had solemnly called for unity." That language does not appear in the article's final version.
That someone passed on Baker's emails to the Times is yet another indication that Journal reporters have become increasingly frustrated with Baker's approach to covering Trump's presidency.
In February, Baker held a town-hall-style meeting with his staff, and faced tough questions on whether the paper's coverage of the president was too soft. Then, in July, a transcript of the paper's interview with Trump leaked, and revealed Baker coddling the president with easy questions and small talk.
As the Times notes of the July interview, when "Ivanka Trump, the president's older daughter, walked into the Oval Office, Mr. Baker told her, according to the transcript, 'It was nice to see you out in Southampton a couple weeks ago,' apparently referring to a party that the two had attended."
And Baker isn't the only Journal bigwig with a cozy relationship with the Trumps. As many have reported, the president regularly speaks with Rupert Murdoch, owner of the Journal — the two dined together as recently as August 1, per CNN.
[image via screengrab]
—
Follow Aidan McLaughlin (@aidnmclaughlin) on Twitter
After defending coverage, soft interview…
Have a tip we should know? tips@mediaite.com
Aidan McLaughlin - Editor in Chief