Washington Post Writer Targets Boss Jeff Bezos in Op-Ed: 'He Has a Record of Treating [Employees] Poorly'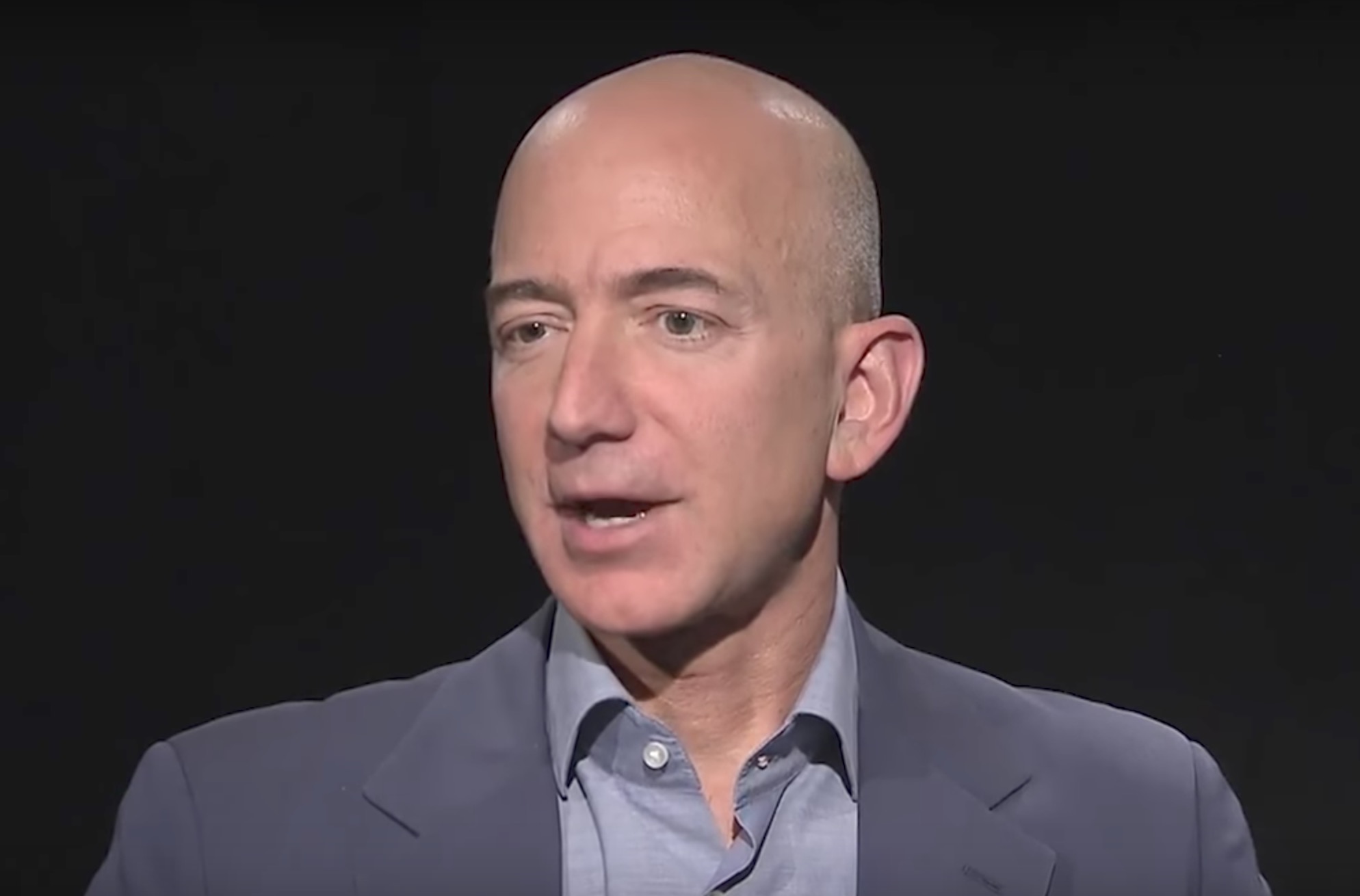 Washington Post writer Fredrick Kunkle punched-up in an op-ed by targeting his paper's owner Jeff Bezos for mistreating "those who made him rich" — citing examples of the billionaire slashing severance pay, cutting retirement benefits, and "treating [employees] poorly" throughout his business empire.
In an article for HuffPost, Kunkle laid out his grievances toward his boss, posing the question: if Bezos wants to get involved in more philanthropy, as he has claimed, why doesn't he start by properly treating his own employees?
At the Post, Kunkle detailed Bezos' offenses, including cutting retirement benefits "for reasons that remain unclear," holding severance payments "hostage," increasing the ease of which employees can be fired — "regardless of performance or years of service," and making health insurance for part-time employees more difficult.
Aside from his involvement in Kunkle's place of employment, the reporter also slammed Bezos for his managing of Amazon — the billionaire's primary asset.
"[Amazon] put ambulances outside distribution centers rather than install adequate air conditioning. It broke up a union organizing effort by closing the call center and dismissing everyone who worked there. The New York Times documented its punishing work environment in a front-page exposé," wrote Kunkle.
In a borrowed quote, the Post writer even compared Bezos treatment of his employees to a time in America where laborers "were replaceable cogs in the machine." The comparison acted as a stark contrast, as Kunkle pointed out in a previous paragraph that these "replaceable cogs" had made Bezos incredibly wealthy, writing "Many people worked hard for Bezos to help make him so rich, and he has a record of treating them poorly."
Kunkle, a seasoned staff writer for the Post's Metro desk, ended his HuffPost column with a number of harsh burns directed at his superior:
"Bezos has shown that he views his employees as parts in a high-tech machine, that income inequality is someone else's problem, and that modern corporations owe little more to their employees than a paycheck… He seems to be enjoying his newfound acclaim as the Post's savior while displaying a laissez faire attitude to the financial well-being of its employees… He owes them better."
Bezos ownership of the Post and relationship with its journalists has received notable attention lately, as President Donald Trump has continued to point at an alleged conflict of interest for the billionaire and his newspaper.
[image via screengrab]
Have a tip we should know? [email protected]