Charlamagne tha God Talks to Mediaite About Lara Trump's Apparent Offer of a Presidential Interview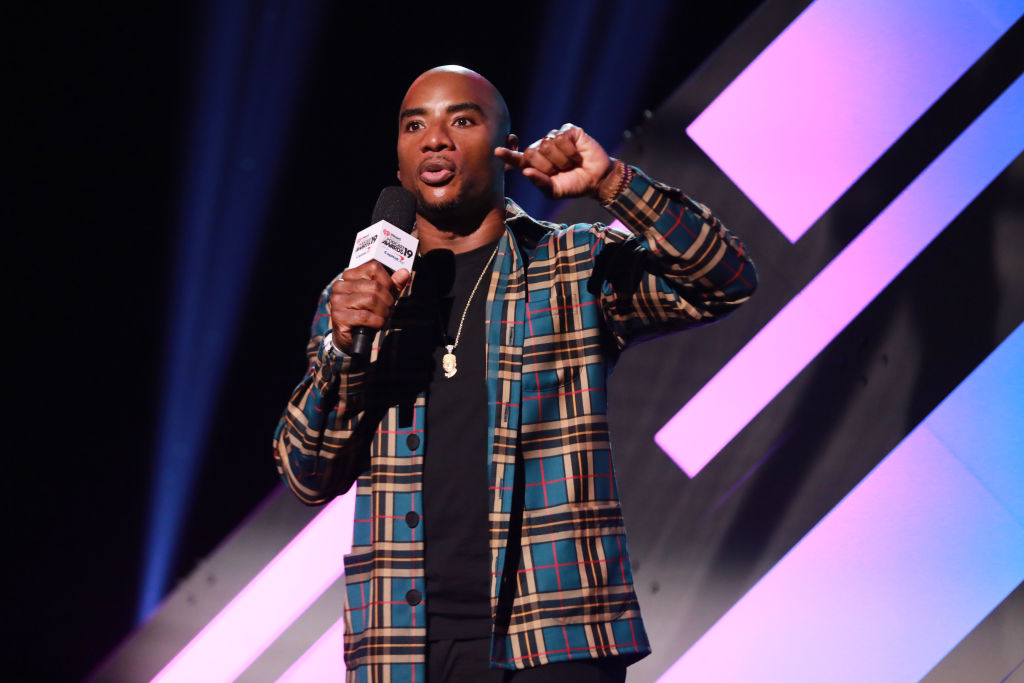 Lara Trump got some attention when she suggested that President Donald Trump should visit the New York's Power 105.1 FM studios for an interview with the red hot morning show The Breakfast Club.
Hosted by DJ Envy, Angela Yee and Charlamagne tha God, The Breakfast Club has long been a cultural phenomenon and source for viral moments, but as the election season heats up, it has become a must-stop for candidates seeking White House residence in the 2020 election.
During an appearance on Fox News Monday night, The Breakfast Club hosts were asked by Shannon Bream if they would interview the president. They said they would have him on the show, but were unsure he'd accept the invitation: "I don't think he would come because I don't think he cares about our audience. There's nothing about Donald Trump that makes me think he cares about black or brown people," Charlamagne said.
Lara Trump fired back during a Tuesday night appearance on the same program. "Well, that's crazy and that's ridiculous," she said, before floating an appearance: "By the way, I think he would be great on their show. I think he would really surprise them. He's never scared of an interview."
She then went on to say it's a "shame" that the hosts are "not recognizing the incredible things that this president has done for the African-American community."
For those unfamiliar with my LinkedIn profile — go ahead and check it out — I spent nearly four years working with "the world's most dangerous morning show" as Digital Program Director for iHeartRadio. In fact I once very narrowly avoided being named Donkey of the Day over digital video miscommunication, but that's a story for another day.
During my time there I did develop great working relationships with The Breakfast Club, and no, I can claim zero credit for their success. They are reaping rewards from their own hard work and God-given talent. And given the amount of news they've been making recently, I reached out to Charlamagne to follow up on Lara Trump's suggestion, and asked if they'd welcome the commander-in-chief into their eponymous Club.
"Of course we would have our celebrity in chief President Donald J. Trump on The Breakfast Club," Charlamagne replied. "Why wouldn't we? I think people feel like we are a liberal-leaning show, when the reality is liberals are the only ones who request to come on." He then added, "It's very, very, very rare that someone from the right wants to come on, but we would never block a visit."
When challenged about Mrs. Trump's claims about what the president has done for the African American community, Charlemagne said: "The only thing I have ever heard him hang his toupee on is the unemployment rate in the African American community, but that boast is misleading."
He continued that "the black unemployment rate started declining during the Obama administration, and been steadily falling for the past several years. Not to mention black unemployment is still higher than white unemployment, and higher than the unemployment rates of other racial groups s,o let's not act like the inequality still doesn't exist."
When asked what line of questioning he'd bring to President Trump, Charlamagne said he couldn't fairly respond for two reasons. First, he hasn't "given it any thought." And also, "Why would I give team Trump time to prepare?"
So there it is. There would be nothing more entertaining than President Trump visiting The Breakfast Club, an interview that would likely be more respectful and thoughtful than either Trump's or the show's audiences might expect.
[Photo by JC Olivera/Getty Images]
Have a tip we should know? [email protected]