Ex-Trump Legal Spokesman Claims Hope Hicks Lied to Mueller About Trump Tower Meeting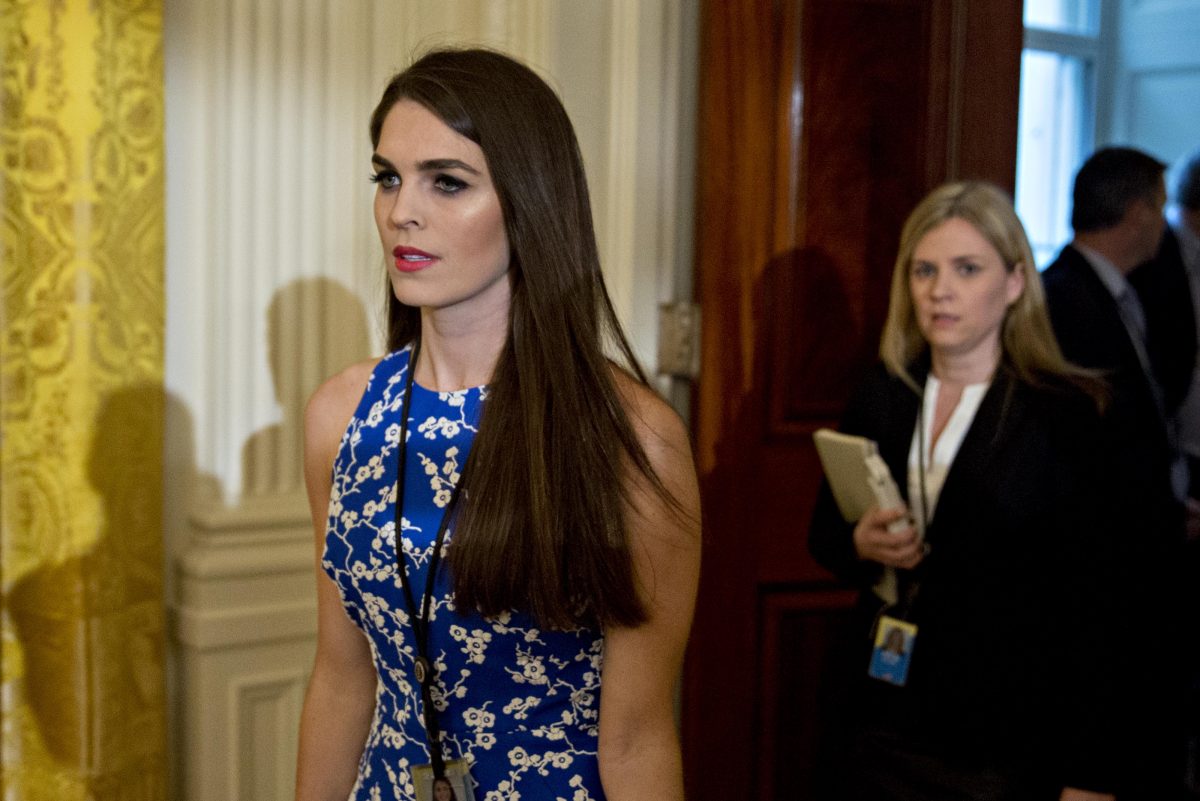 Former Trump legal team spokesman Mark Corallo said in an interview Wednesday that Hope Hicks, the ex-White House communications director, lied to investigators about an attempt to mislead the public about the Trump Tower meeting in 2016.
Corallo spoke to Chris Vlasto on ABC News podcast The Investigation about the experience, and cast Trump and his team as amateurs who regularly created "risk unnecessarily."
It was "terrifying," Corallo said.
One incident stood out. When the New York Times first reported on the Trump Tower meeting in June 2016 between campaign officials and Russians, the president and Hope Hicks drafted a statement claiming the meeting was primarily about adoption policy.
Corallo gave a separate statement to Circa, explaining that the meeting was held with people who had "misrepresented who they were."
Soon after, Corallo said his "phone [started] going off the hook." It was Hope Hicks, who called him and "just started laying into" him.
Hicks admitted to Corallo that she "crafted this statement on Air Force One," but insisted that she had "handled it."
Corallo pointed out that Mueller's investigation was a legal matter not related to Hicks's position in the White House. "So I just I listened to her yell and then I said, 'Well you know you've probably made yourself a witness in a federal criminal investigation. Way to go, young lady.'"
Hicks called up Corallo the next day and put Trump on the phone to yell at him about the statement.
"Mr. President please talk to your lawyers about this," Corallo says he told Trump, pointing out that there was no attorney-client privilege without a lawyer on the phone. "Don't talk to me about this. Talk to your lawyers."
"They are creating risk unnecessarily," Corallo said. "The idea that a 20-something press aide would put the president of the United States on the phone to talk about a federal criminal investigation, without his attorneys on the phone to protect the privilege, and that the president wasn't aware of it, was just astounding to me. And terrifying."
"And I just pointed out that the statement that they put out on Air Force One was inaccurate," he continued, adding that once reporters found out the truth it would look "like they were trying to hide something."
"And made the Mueller investigation blow up after that," Vlasto pointed out.
When Corallo told Hicks there were documents that proved the statement was inaccurate, she replied, "Well nobody's ever going to see those documents."
Special Counsel Robert Mueller's team questioned Corallo about the saga, and told him Hicks denied it ever happened. "They asked me how sure I was, and I said 100 percent," Corallo said.
"It was reckless," he added.
Corallo also explained that what might have seemed like obstruction of justice to the public, could have been seen as mere incompetence by the special counsel: "I think that Bob Mueller realized that these were just people who were naive," he said.
Listen to the podcast above, and read a transcript of the interview here.
[Photo via Andrew Harrer/Getty Images]
Have a tip we should know? tips@mediaite.com
Aidan McLaughlin - Editor in Chief