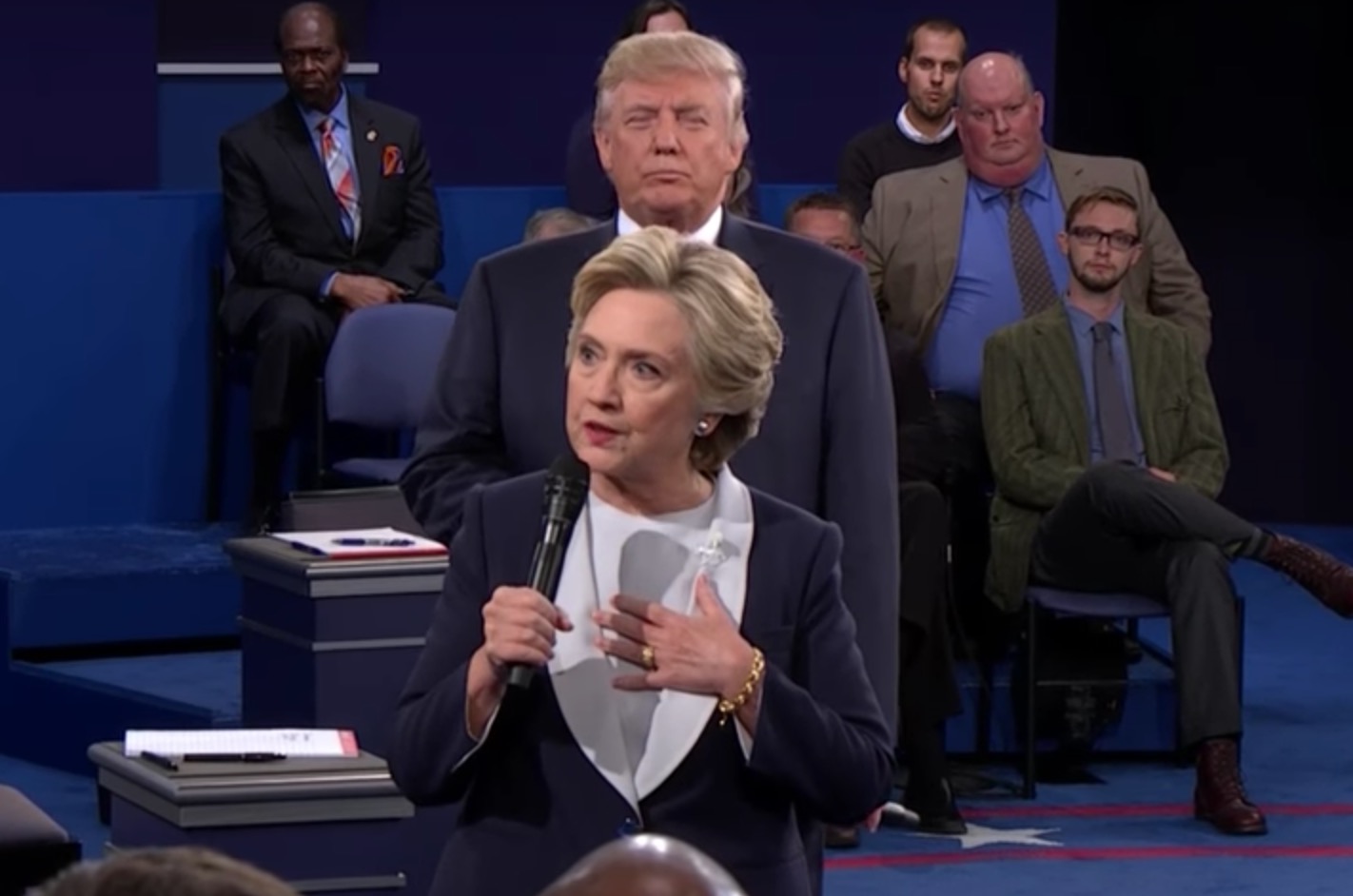 Hillary Clinton isn't quite done with politics and government. This time, she's returned to help the Trump administration.
Yes. That Trump administration. The one that presently exists. The one helmed by the man who unceremoniously beat her last November.
A story early Tuesday morning in Politico buried the lede a bit and noted that the former secretary of state has risen to offer forgiveness to a former political enemy by helping hard-right Mike Pompeo ace his confirmation hearings as he seeks to become America's 70th secretary of state.
Per that report [emphasis added]:
[N]ow that Pompeo faces a tough confirmation process to become secretary of state himself, he has reached out to Clinton and Kerry, as well as every other living occupant of the office, to ask for guidance. Clinton, for one, has been willing to help.
So, Pompeo reached out to Clinton because she formerly held the same office. A "lengthy" phone call resulted wherein Clinton is said to have advised Pompeo on the best course of action to win the trust of Senate Democrats and others: stem the tide of career diplomats leaving the U.S. Department of State since Rex Tillerson took the reins last year.
Notice that Pompeo reportedly reached out to John Kerry for help as well, but there's no indication that Kerry was even close to being interested. Small wonder, Pompeo previously endorsed the idea that Kerry was a "traitor."
Prior statements from Pompeo have been harshly critical of Clinton, too. After Clinton was absolved of her role in the Benghazi affair, a sunken-hearted Pompeo wrote an addendum to a House report noting: "[the State Department is] seemingly more concerned with politics and Secretary Clinton's legacy than with protecting its people in Benghazi."
But the trenchant, slinking bitterness of a Benghazi-deprived Republican isn't the only thing standing in the way of Pompeo's confirmation. Many Democrats, liberals and left-wing groups see Pompeo as too close to Trump and too eager to please him.
There's also his fairly blemished record: Pompeo supported the Iraq War and the U.S. torture regime under George W. Bush, he's extremely hostile to the Iran nuclear deal and supports the illegal theory of regime change. Pompeo also has a verifiable history of Islamophobic comments and well-practiced homophobia.
After the Boston bombing, Pompeo casually remarked that all Muslims are "potentially complicit" in terrorism.
GLAAD president Sarah Kate Ellis said, of Pompeo's likely elevation:
We have already seen a State Department under President Trump that has stayed silent and refused to take necessary steps to combat and condemn the growing epidemic of anti-LGBTQ violence around the world, and now that department will be helmed by someone with an extensive anti-LGBTQ record.
All of the above has prompted left-wing, progressive and liberal groups to mount an offensive against Pompeo's promotion in recent days. So, who better to stem the tide of potential left-liberal power flexing its muscle against Pompeo and Trump than the reigning two-time presidential loser?
Again, Politico's reporting, in the form of a refrain: "Clinton, for one, has been willing to help."
Apparently, the Clintonian fount of grace knows no deeper limits. Or maybe she just doesn't care about the same things most liberals and leftists care about. Maybe certain, important aspects of Mike Pompeo's worldview smell similar to Hillary Clinton's ideological home.
Or maybe Clinton's earlier promise to keep "an open mind" about the Trump administration has simply reached its logical conclusion: the marketplace of ideas means that centrists will often–if not always–succumb to the lurking far-right theatrics of men like Trump and Pompeo. Hillary Clinton just loves a good historical drama.
And for balance's sake, let's check in on another one-time presidential contender from the 2016 class.
Senator Bernie Sanders, for his part, announced on Monday evening that he'll be leading the charge against Pompeo's confirmation.
[image via
Follow Colin Kalmbacher on Twitter: @colinkalmbacher
Have a tip we should know? tips@mediaite.com