Judicial Watch Founder Calls on Kellyanne Conway to 'Dump' Her 'Pathetic Hateful Slob' Husband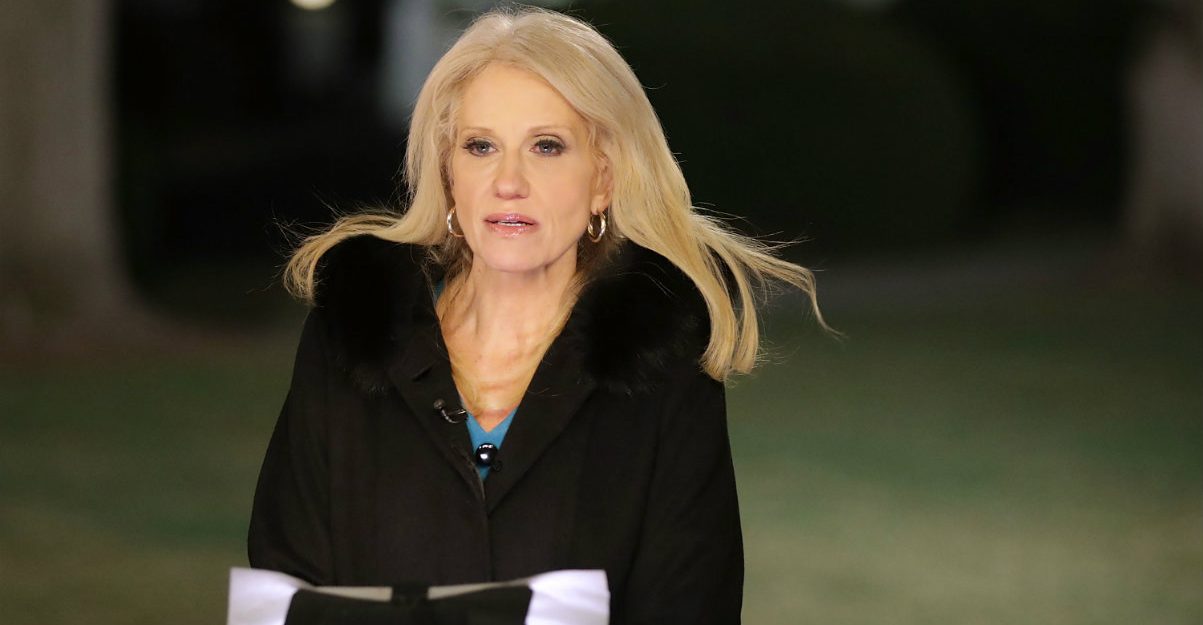 Judicial Watch founder Larry Klayman called on White House advisor Kellyanne Conway to drop her husband George Conway for being a "pathetic hateful slob" Thursday afternoon.
"Time for Kellyanne to Dump Her So-Called Husband! He is a Pathetic Hateful Slob!" tweeted Klayman, sharing a link to a report that Conway's husband had called President Donald Trump a "pathological" liar. Klayman also tagged the president, as well as a few other television and radio personalities on the right, in his tweet.
Time for Kellyanne to Dump Her So-Called Husband! He Is a Pathetic Hateful Slob! @realDonaldTrump @michellemalkin @IngrahamAngle @seanhannity @marklevinshow @larryelder @MonicaCrowley https://t.co/sh46fkI6gE

— Larry Klayman (@LarryEKlayman) March 14, 2019
Conway's husband slamming her boss is nothing new. An outspoken Washington attorney, he often criticizes Trump for being mentally unstable, lying, irrational, and "self-defeating."
"Wether or not impeachment is in order, a serious inquiry needs to be made about this man's condition of mind," the attorney tweeted Wednesday.
[Photo via Chip Somodevilla/Getty Images]
Have a tip we should know? tips@mediaite.com