Trump Blames Record Deficit Spending on Tremendous Numbers of Hurricanes and Fires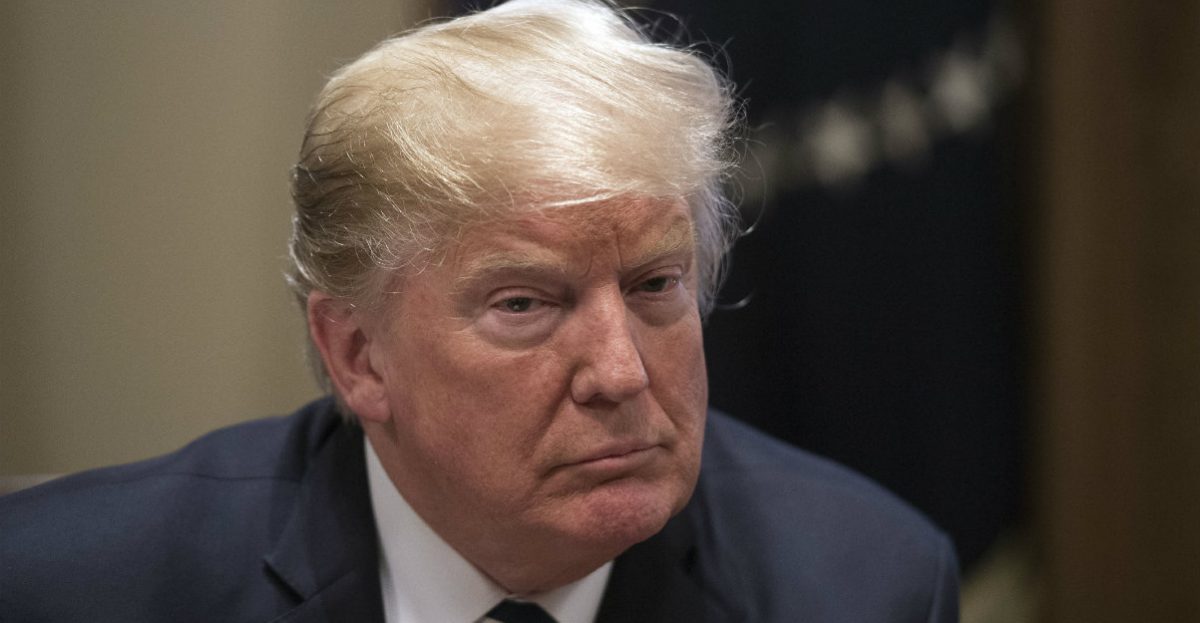 As America's deficit problem continues to rise, President Trump is insisting that its not his fault and that he had to spend more money in order to deal with all of the natural disasters the country has seen lately.
Even though the Trump Administration likes to the economic growth of the president's agenda, CNBC has numbers from the Treasury Department showing that the 2018 deficit has ballooned to $779 billion, the highest level in six years. This comes in spite of insistence that the GOP's tax cut bill would kickstart the economy and offset the possibility of increased deficit.
Since Trump used to hammer former president Barack Obama about the rising deficit, Associated Press used a portion of their extensive interview yesterday to ask him about this. Trump said he had "no choice" on the rising deficit since he had to cover military spending and repairs from all the recent forest fires and hurricanes.
From AP:
"Excuse me. No. 1, I had to take care of our military. I had no choice but to do it, and I want to take care of our military. We had to do things that we had to do. And I've done them. Now we're going to start bringing numbers down. We also have tremendous numbers with regard to hurricanes and fires and the tremendous forest fires all over. We had very big numbers, unexpectedly big numbers. California does a horrible job maintaining their forests. They're going to have to start doing a better job or we're not going to be paying them. They are doing a horrible job of maintaining what they have. And we had big numbers on tremendous numbers with the forest fires and obviously the hurricanes. We got hit in Texas, Florida, Puerto Rico, Georgia. Georgia was hit very hard this time. Nobody even, you know, treats that one fairly. The farmers got hit very, very hard."
[Photo via Screengrab]
— —
>> Follow Ken Meyer (@KenMeyer91) on Twitter
Have a tip we should know? tips@mediaite.com