Boxer Canelo Alvarez Inks $365 Million Contract With Streaming Network DAZN, Richest Deal in the History of Sports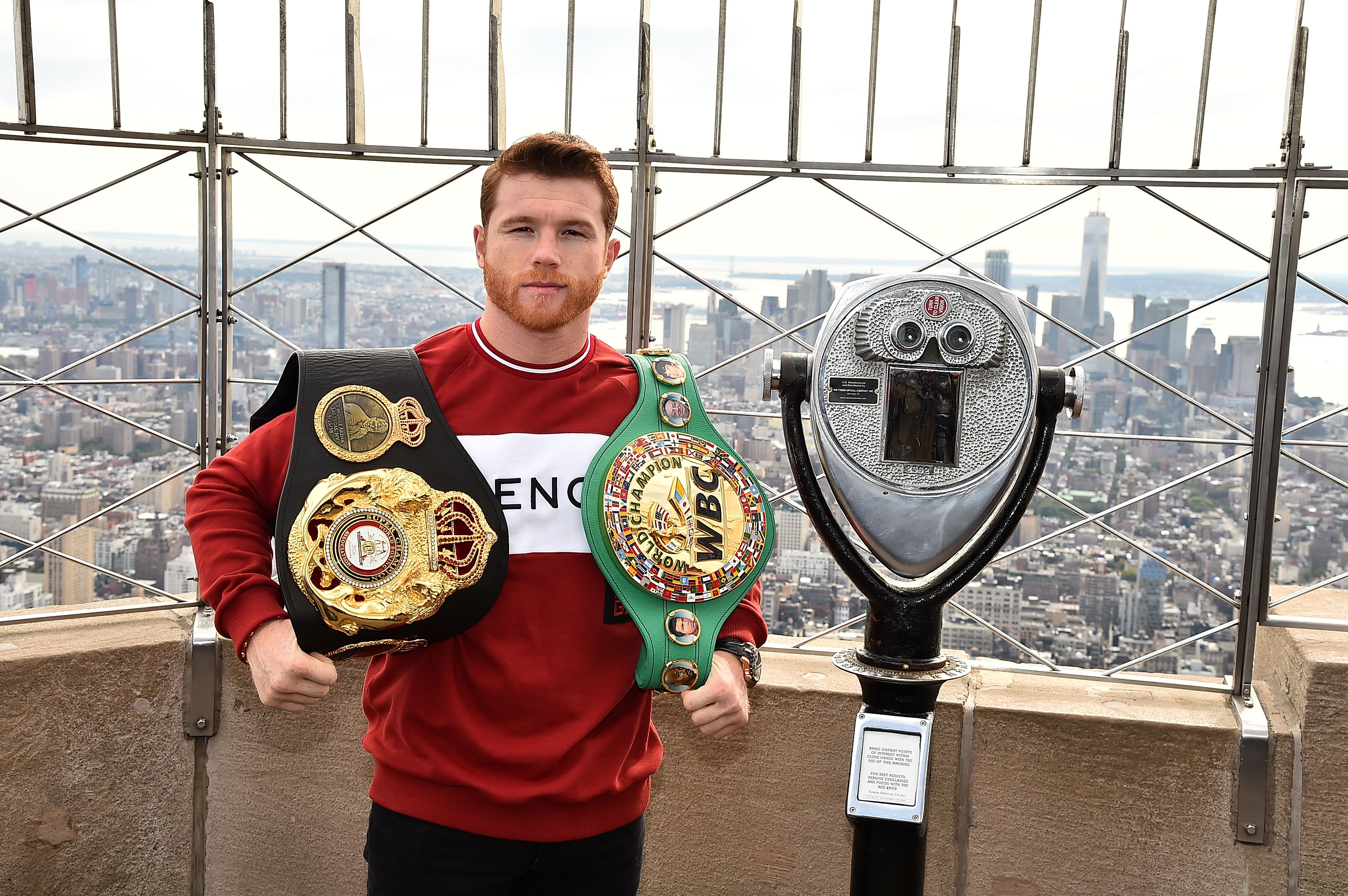 Boxer Saul "Canelo" Alvarez is about to become very, very rich.
In a story first broken by Boxing Scene, whose details were reported by ESPN, the 28-year-old Alvarez has signed a 5 year contract with streaming sports network DAZN which will pay him a whopping $365 million for the broadcast rights to his next 11 bouts. That contract is the richest ever signed by a professional athlete.
Domestically, the previous contract high for an athlete was the 13-year, $325 million dollar pact signed by Giancarlo Stanton with the Miami Marlins. (Stanton was later traded to the Yankees.) Globally, soccer stars Lionel Messi and Neymar have both cashed in on $350 million deals.
Alvarez is not the only winner in the deal. Boxing fans also stand to score as the middleweight champion — who is the sport's biggest star — will no longer fight on pay-per-view thanks to the new contract. DAZN is charging its subscribers $9.99 per month, which — over time — translates to substantially less than the $85 pay-per-views to which boxing fans have become accustomed.
Amazingly, Alvarez can actually earn more than the $365 million he's already set to receive. If DAZN hits certain subscriber benchmarks, Alvarez will rake in additional cash.
[featured photo via Getty Images]
Have a tip we should know? [email protected]
Joe DePaolo - Senior Editor