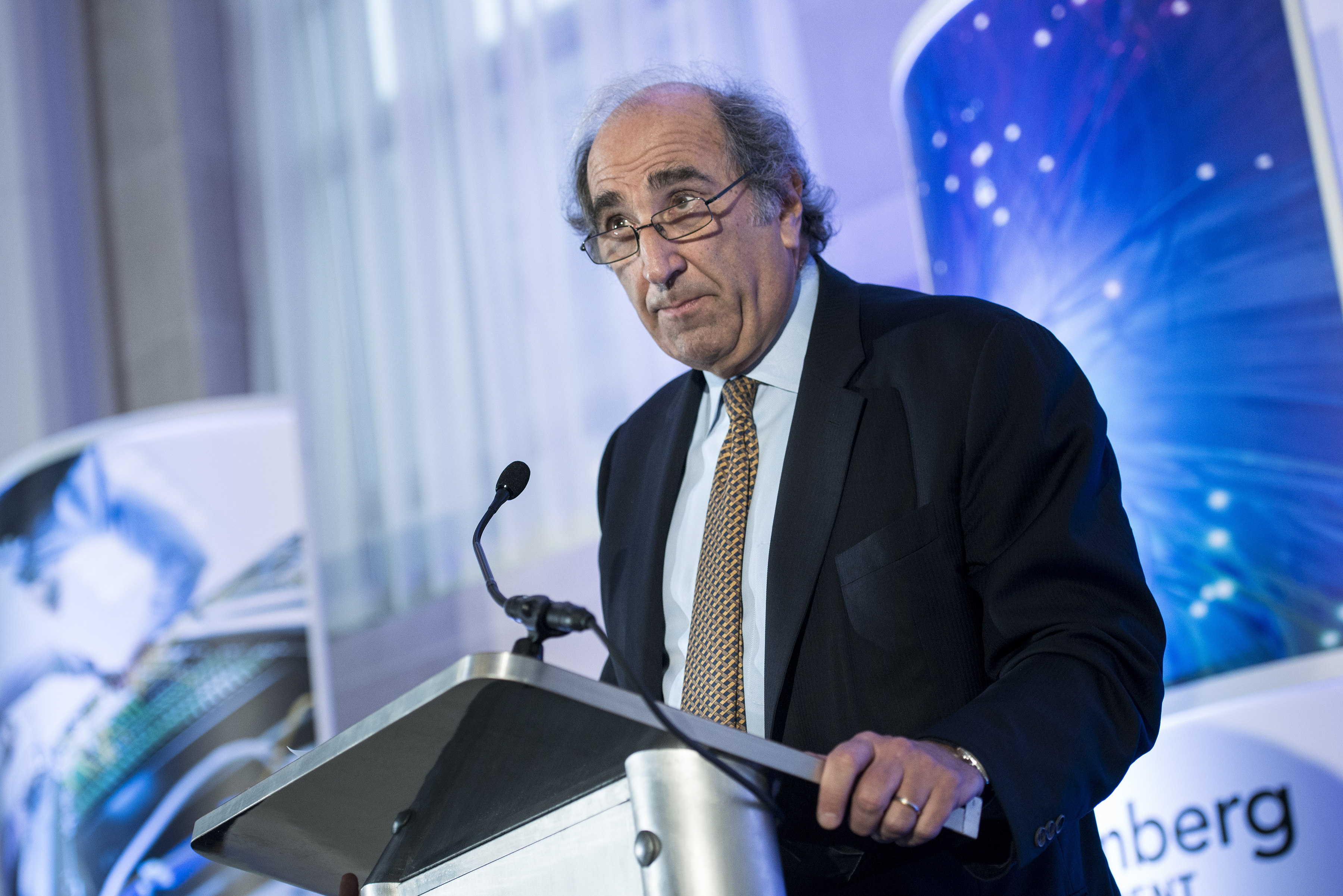 Andy Lack's power appears to be shrinking at NBC News.
On Monday, Variety reported that there had been a shake-up at NBC that leaves Lack — the chairman of NBC News — reporting to a new boss while other top brass were given broad promotions.
Mark Lazarus, currently the chairman of  NBC Broadcasting & Sports, is set to take control of NBC Broadcast, Cable, Sports and News.
While not calling it a demotion, Variety reported that Lack was being layered by Lazarus: "NBC News Chairman Andy Lack and CNBC Chairman and CEO Mark Hoffman will report to Lazarus."
Lack formerly reported to Steve Burke, the CEO of NBCUniversal. Now, Lack will report to Lazarus, who reports to Burke.
A source at NBC rejected the idea that Lack was being demoted in a conversation with Mediaite. They insisted the company-wide reorganization — announced along with the launch of a streaming service set for next year — was intended to streamline reporting to Burke. They pointed out that Lack wasn't the only executive to be layered: direct reports to Burke were reduced from 18 to 12.
"He's demoted," another source familiar with the shakeup countered.
There is also no doubt that this has been a tumultuous past year for Lack. The NBC News chairman weathered — and even featured in — numerous unwelcome headlines for the network in recent months. In 2018, Lack faced scrutiny both for his handling of the firing of Megyn Kelly and reports that accused sexual harassers thrived under his tenure.
Yet, while Lack will now be reporting to Lazarus, Burke says he is still behind the NBC News chief 100 percent and said calls for him to fire Lack were "unfair."
"I'm 100 percent behind Andy," Burke told Variety in a separate interview published on the same day. "When the drumbeat began of 'You gotta fire this guy' — a lot of that was really unfair. Matt Lauer was a grenade that we didn't know was a grenade. I was here seven years and I thought Matt Lauer was the greatest interviewer in news."
He added: "I still have full faith in (Lack), and Noah is extraordinary. He's going to end up running NBC News after Andy retires."
In another interview with The Hollywood Reporter, Burke was asked what Lack's future looks like under the new organizational structure.
"I think Andy Lack has done a great job," Burke replied. "NBC is No. 1 in the morning, No. 1 with Nightly News, No. 1 on the weekend. He's done a great job and has my support, and Mark Lazarus feels the same way."
Have a tip we should know? tips@mediaite.com