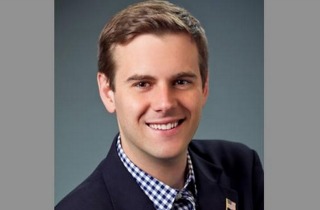 In a new book, out next month, conservative talk radio host, Fox News contributor, and Townhall.com political editor Guy Benson reveals that he is gay.
The fresh-faced pundit co-authored End of Discussion: How the Left's Outrage Industry Shuts Down Debate, Manipulates Voters, and Makes America Less Free (and Fun) with fellow Fox contributor Mary Katharine Ham, and wrote within its pages: "So, I'm gay."
In an interview with BuzzFeed's Chris Geidner this week, Benson said his sexual orientation is just "a footnote in a 316-page book," and that "Gay rights is not something that dominates my attentions — or my passions — and that may seem incongruous, that may seem counterintuitive to a lot of people, but the issues that I care about most undergird the reasons why I'm a conservative and have been forever and will be a conservative moving forward."
Interestingly, the chapter in which Benson first mentions his homosexuality is titled, "Bake Me A Cake, Bigots," obviously a reference to ongoing debates about "religious liberty" laws aimed at protecting businesses against being forced to serve customers or take part in activities that violate their religious beliefs — i.e., religious cake shops baking for a same-sex wedding.
On such issues, Benson told BuzzFeed, "I'm for civil marriage, I'm for nondiscrimination laws — but I think there should be broad carve-outs for religious organizations, in particular, and narrow carve-outs for closely-held businesses that serve the wedding industry."
And on whether gay Republicans must automatically be "self-hating" because of their support for a party that is generally seen as the antagonist on most LGBT issues, Benson said, "I think that's extraordinarily closed-minded and betrays a lack of imagination, at the very least."
Read the full interview here.
[Image via Townhall.com]
— —
Have a tip we should know? tips@mediaite.com