Fox's Shepard Smith to Lead Breaking News Division With New Show, Managing Editor Role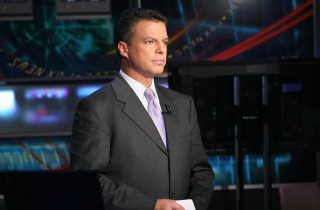 Mediaite has learned this afternoon that Fox News anchor Shepard Smith will expand his role at the network, overseeing a newly-established breaking news division, taking on the role as its managing editor, and continuing his position as chief news anchor.
According to the press release, as part of his new multi-year contract, Smith's 7 p.m. ET show The Fox Report will now be "incorporated into a breaking news unit where Smith will dedicate his anchoring, reporting and presentation acumen as domestic and international events unfold." No word on who will replace him in the anchoring role for that hour.
He will continue anchoring the network's 3 p.m. ET slot, which will soon become known as Shepard Smith Reporting. According to Fox, this new show will "rely on an extraordinary combination of technologies and social media to bring viewers the latest hard news across all FNC platforms, allowing them to witness how news is gathered."
From the release:
The show will be housed in a newly constructed signature studio unveiled upon launch, known as The FOX News Deck. The Deck and Smith's dedicated team of producers and information specialists will also be able to interrupt all programming as needed at a moment's notice to bring viewers the latest news as it develops. The newly created command center concept fuses incoming real-time news feeds, digital media newsgathering and social media utilizing advanced, state-of-the-art technology.
Fox News chief Roger Ailes said: "Shep is a premier journalist and one of the finest newsmen of the modern era. He will exemplify the ethos that FOX News is when and where the news is, as it happens, no longer bound by a traditional evening format conceived in the 1960s."
"Learning and reporting the news has been my passion for 25 years," Smith added in the press release. "I'm thrilled that Roger is trusting and empowering my team and me to bring the news to our viewers as it happens throughout the day and night. Roger's forward-looking approach to anchoring and reporting will continue to solidify FNC's position as the number one cable news network in the country."
UPDATE: Mediaite spoke with Smith about his new role. You can read that interview HERE.
— —
>> Follow Andrew Kirell (@AndrewKirell) on Twitter
Have a tip we should know? tips@mediaite.com