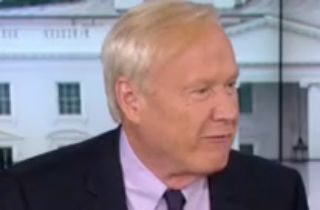 On Hardball, Chris Matthews spoke with NBC's Perry Bacon and Emily's List president Stephanie Schriock about Donald Trump's objectionable comments about women during the Republican debate.
Matthews and Bacon began by talking about his condescending attitude to Megyn Kelly throughout the night, as well as his endorsement of a tweet this morning that called her a "bimbo." After touching on whether it was smart to "go to war" with women voters, the conversation moved to his accusations that Fox News set up the debate to treat him unfairly.
Matthews also took care to point out how Rush Limbaugh took a similar position during his show today. "Limbaugh has jumped on his side and said rich people got together and told Fox to throw the game, to fix it," Matthews said. "What is this? Paranoia? Fox is a conservative network."
Afterwards, Matthews took issue with Trump calling out Rosie O'Donnell, saying she was not an explicit factor of what Kelly asked him to discuss. After some back and forth with Schriock, Matthews had to ask if Trump's behavior is really what women voters are expecting from a Republican nominee?
"Are there women out there that like in the old school they'd be the ones making the sandwiches for the guys' poker game?" Matthews asked hypothetically. "Are the women like macho guys even this kind of rough behaveior behavior?"
Schriock admitted that there might be some women out there who could look past it, but said that by and large, Republican women would be more interested in candidates who encourage women, which she said was not a subject talked about much during the debate.
You can watch the segment here, via MSNBC:
[image via screengrab]
Have a tip we should know? tips@mediaite.com