Morning Joe Posts Highest Ratings Week Ever As MSNBC Dominates During Trump Woes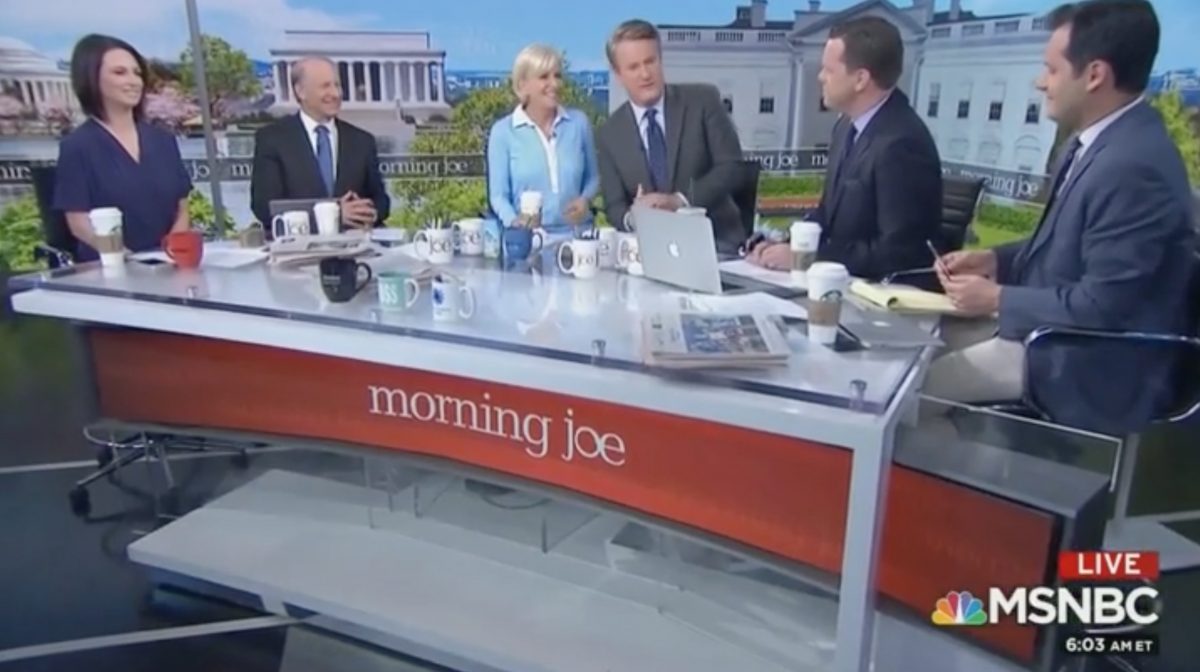 MSNBC's Morning Joe posted their highest ratings ever last week amid multiple Trump administration crises. The show's high mark comes as part of a big week for the network, which won the ratings for all of prime time, according to Nielsen.
In weekday prime, the network was number one among total viewers, topping Fox News (at #2) and CNN (at #4). In the demographic (24-54) their weekday prime programming was #4 across all of cable, beating both Fox and CNN.
In daytime, (9am-5pm), MSNBC beat out CNN, and in early morning, flagship Morning Joe (from 6-9am) had the most watched week ever, averaging 1.27 million viewers (beating CNN's 599,000, but not FNC's Fox & Friends).
The Rachel Maddow Show was number one across all cable viewers with 3.32 million, beating out top dog (and winner of the month) Hannity, which came in at 2.99 million. Maddow was also top in the demo for her time slot, averaging 677,000 A2-554 viewers. Fox came in at 565,000 and CNN at 501,000 in the demo for the same hour.
For the month, Hannity still tops Maddow overall, at 3,079,000 to 2,882,000, marking a consecutive fifth month at the top. Fox took the month overall, marking their incredible 200th month in row as the most watched network in both primetime and total day. (Although Maddow won the month in the demo across cable news in her time slot, averaging 557,000 viewers.)
Nevertheless, a clear ratings win for MSNBC last week, and in particular for Morning Joe. It seems that when Trump has a very bad week, MSNBC has a very good one.
[Featured image via screengrab]
—
Follow Caleb Howe (@CalebHowe) on Twitter
Have a tip we should know? tips@mediaite.com