Omarosa Secretly Taped 'Nearly Every Conversation' She Ever Had at White House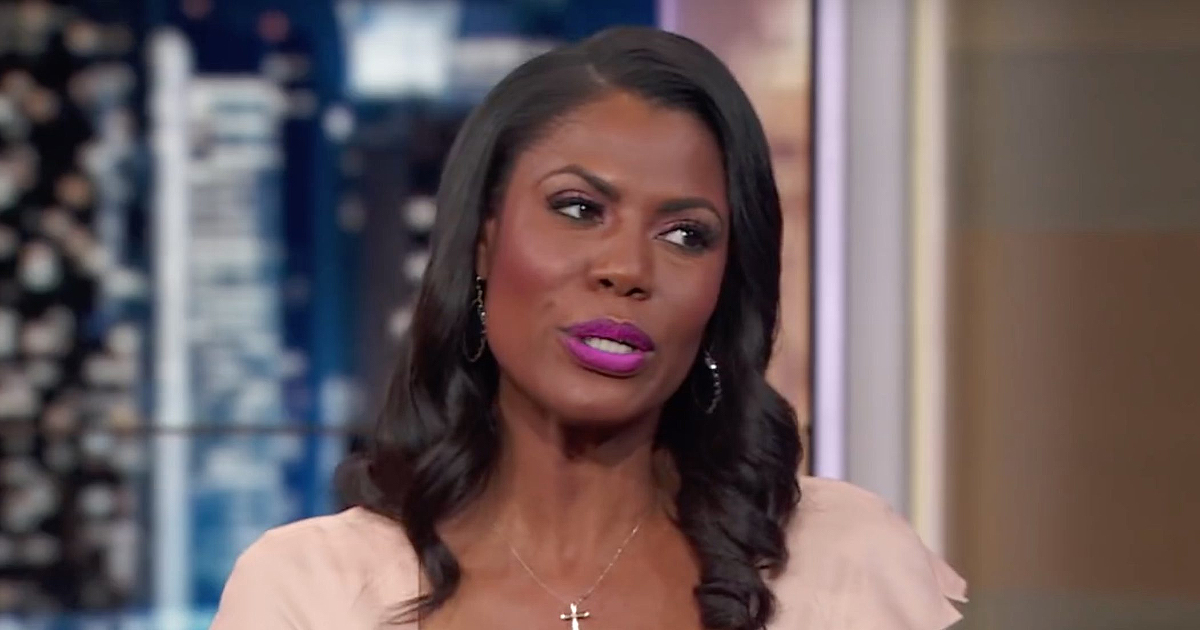 It wasn't just the few conversations that she brought to news networks when her book came out that are in Omarosa's stash of secretly recorded conversations from the White House, apparently. According to Axios, she recorded "nearly every conversation" that she was part of during her time there, especially those with "all of the Trumps," it seems.
Citing a source "who watched her make many of the tapes," Axios explains that Omarosa used her personal cell phone to record the conversations, including those in the supposedly secure Situation Room in the White House. The source says that Omarosa would keep both her government phone and her personal phone on her person, and use the work phone for conducting business while recording with her own.
"She would often press "record" on her personal phone — which she carried in her pocket or in a small purse," the report says. And more.
Omarosa's recordings, and her repeated implication that there is some additional salacious tape of Trump using "the n-word", captured the media's attention for the first week or so after she began releasing them in small pieces, when her book first came out, but she and the tapes have dropped off the radar in the wake of other news. Nevertheless, if there are other tapes, and other details, they'll eventually be in the news again. Which is probably a big part of why she made them in the first place. That is not why she says she made them, however.
Omarosa says she secretly recorded everything "so she could go back and refer to [the tapes] later, the source said. But she also wanted to 'cover her own butt.'" Read the rest at here.
[Featured image via screengrab]
—
Follow Caleb Howe (@CalebHowe) on Twitter
Have a tip we should know? tips@mediaite.com