Rod Rosenstein: People Speculating About Our Investigation 'Don't Know All of the Relevant Facts'
During a press conference today, Deputy Attorney General Rod Rosenstein defended the investigation into Russian election interference and appeared to try and beat back the so-called "deep state" conspiracies circulating in the media, as he said those people "usually don't know all of the relevant facts."
Rosenstein, who made the remarks just after indicting 12 Russians on Friday afternoon for their alleged roles in the hacking of the Democratic National Committee, provided a word of "caution" for the many people — presumably, the president's base of supporters and pundits in the pro-Trump media — speculating about the motives of special counsel Robert Mueller's probe.
"I want to caution you, the people who speculate about federal investigations usually don't know all of the relevant facts. We do not try cases on television or in congressional hearings," Rosenstein said. "We follow the rule of law, which means that we follow procedures, and we reserve judgment."
He continued:
"We complete our investigations, and we evaluate all of the relevant evidence before we reach any conclusion. That is how the American people expect their Department of Justice to operate, and that is how our department is going to operate. In our justice system, everyone who's charged with a crime is presumed innocent unless and until proven guilty. It should go without saying that people who are not charged with a crime also are presumed innocent. The indictment was returned today because prosecutors determined that the evidence was sufficient to present these allegations to a federal grand jury. Our analysis is based solely on the facts, the law, and Department of Justice policies."
Rosenstein also commented on the ultra-partisan nature of American politics and presented a call for citizens to come together.
"A partisan warfare fueled by modern technology does not fairly reflect the grace, dignity, and unity of the American people," Rosenstein said. "We need to work together to hold the perpetrators accountable, and we need to keep moving forward to preserve our values, protect against future interference, and defend America."
Watch above, via CNN.
[image via screengrab]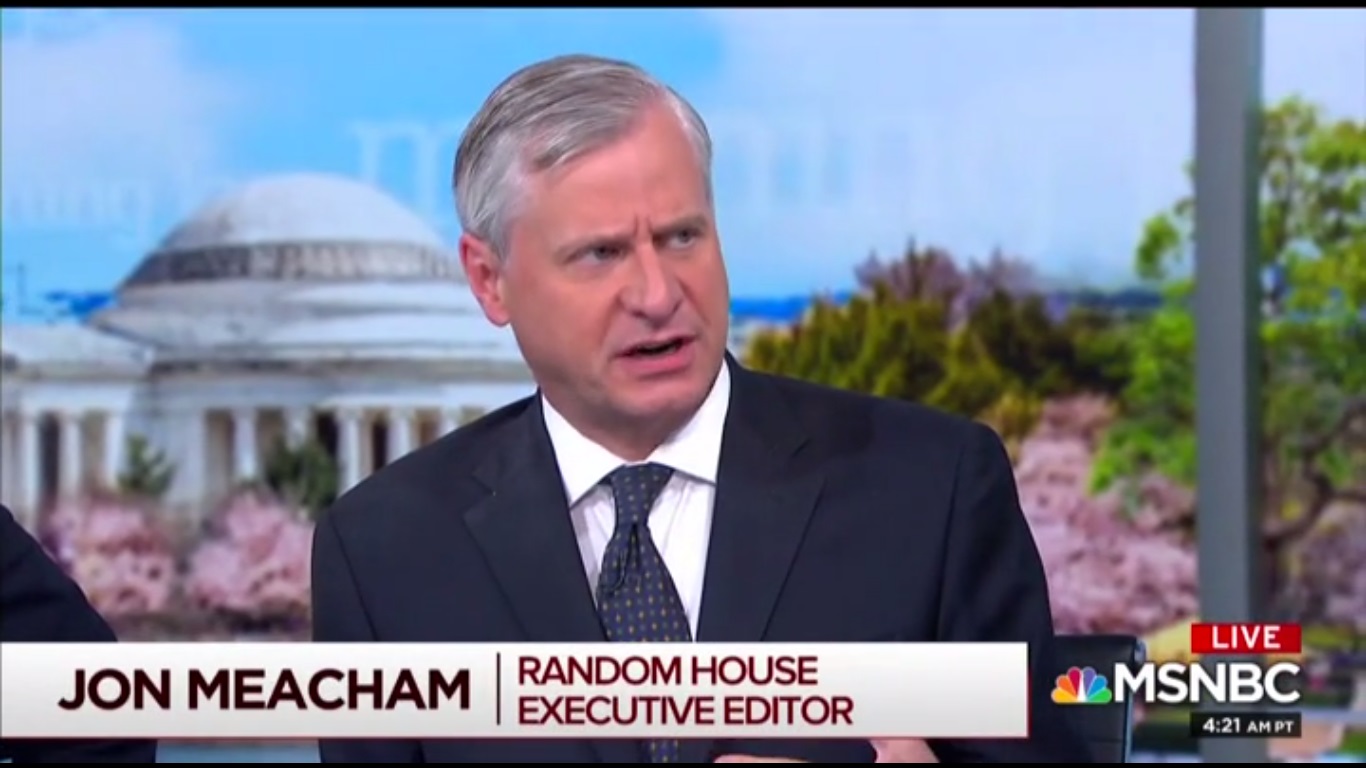 Follow the author on Twitter (@calebecarma).
Have a tip we should know? tips@mediaite.com