Sen. Joe Donnelly Nearly Replicates a Campaign Ad From Veep and It's Hilarious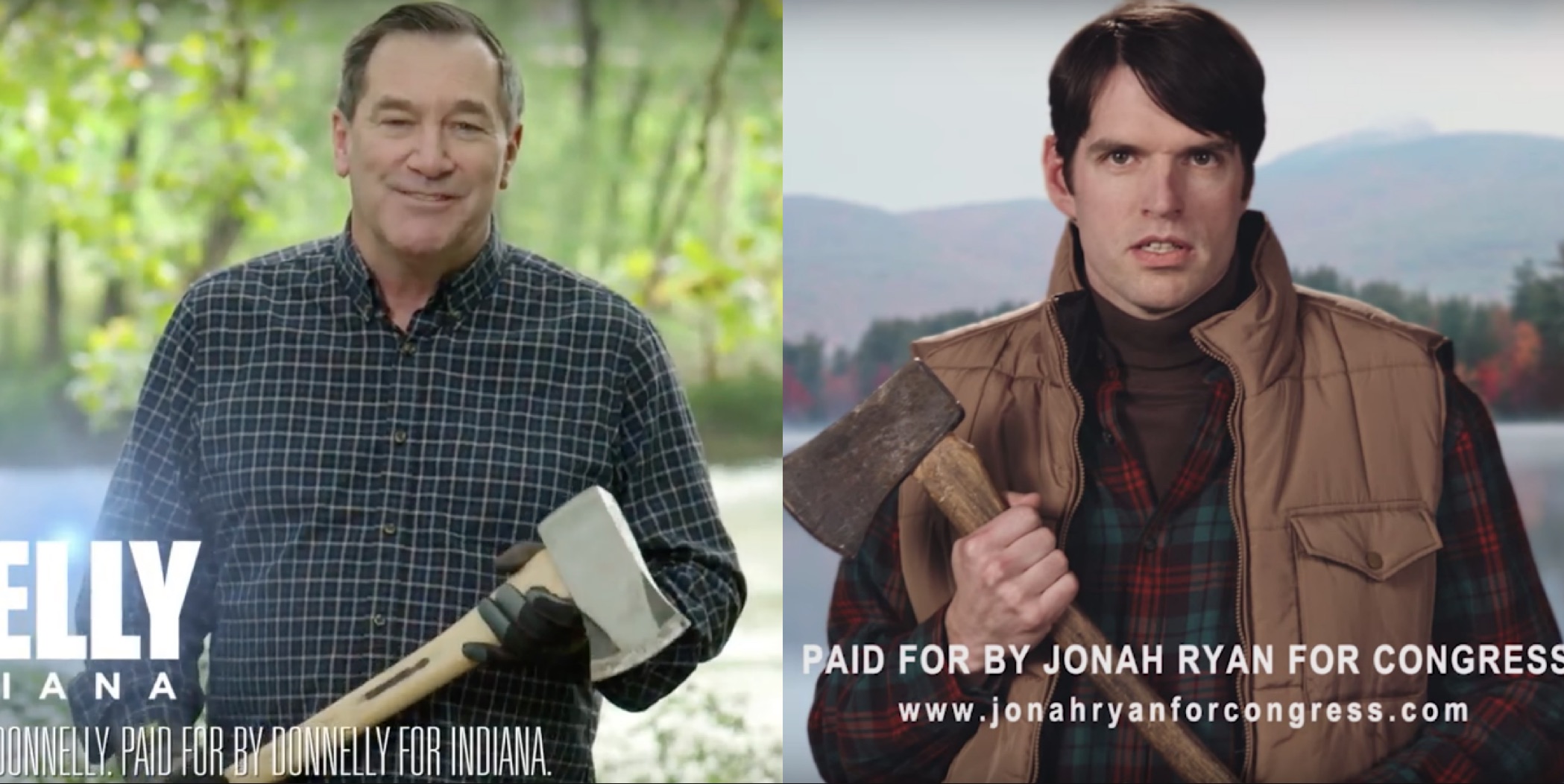 Sen. Joe Donnelly (D-IN) is out with a rustic-themed campaign ad this week, and it eerily resembles a campaign ad from HBO's political comedy Veep.
In an ad called "Axe," Donnelly begins by telling Indiana voters that he's an "easygoing guy" and not only does he list policy positions while chopping wood, he makes several puns in the process.
"I split with my own part to support funding for Trump's border wall, the liberal lefts wants to chop defense spending- no way!" Donnelly says. "I voted to extend the Bush tax cuts. And Mike Braun? He ships jobs to China. We've got to cut that out."
And like most campaign ads, he ends it by saying his name and that he "approves this message."
Now, if you think you may have seen that ad before, you probably have. In fact, as Jerry Dunleavy pointed out on Twitter, a lot of people have.
In a faux 2016 Veep campaign ad called "Chopping," fictional congressional candidate Jonah Ryan (hilariously played by Timothy Simons) is, like in Donnelly's ad, seen chopping wood (although not as skillfully as the Indiana Democrat). He also rattles off a ton of chopping puns.
"President Selina Meyer thinks she can chop our prosperity, our dignity, and our stature around the world," the narrator says, "but someone is chopping back."
"Vote Jonah Ryan… he will chop President Meyer down to size," the narrator continues.
And at the end of the ad, Jonah Ryan says his name and that he "approves this message."
Obviously, the burning question is whether someone on the Donnelly campaign team was recently binge-watching Veep or if this is all just a coincidence.
Watch the clips above, via Donnelly and HBO.
[Featured image via screengrab]
Have a tip we should know? tips@mediaite.com