Trump Says 'Plentiful' Legal Fees Facing Michael Avenatti and Stormy Daniels: 'They'll Pay a Lot'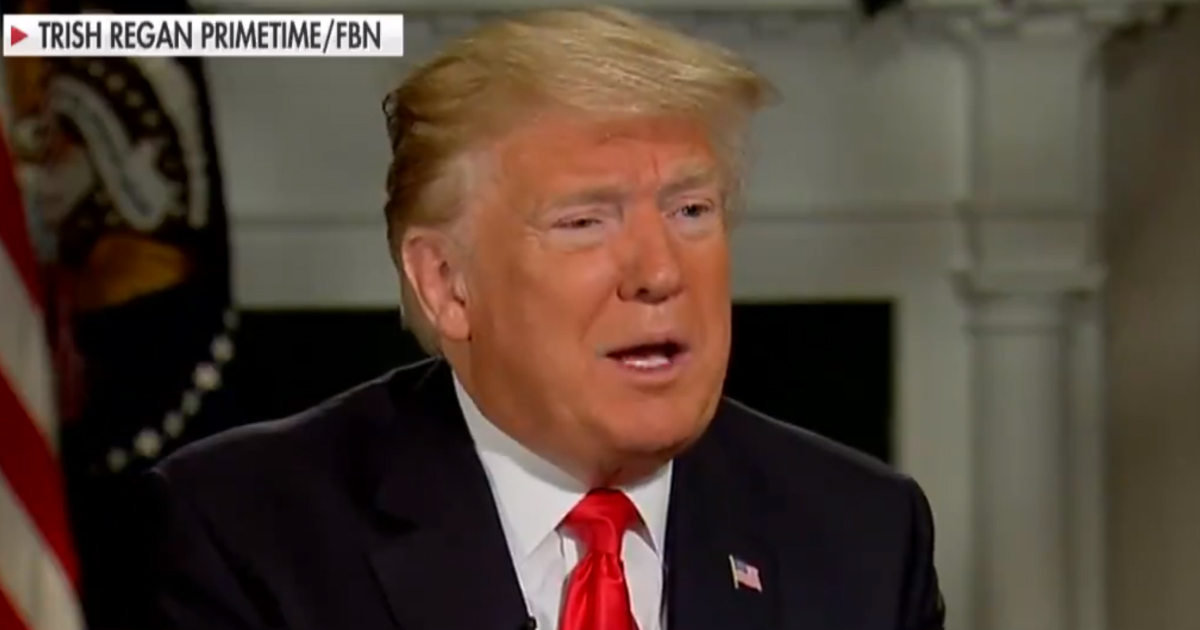 In an interview with Trish Regan airing tonight on the Fox Business Network, President Donald Trump commented on his legal fees, for which Stormy Daniels and her attorney Michael Avenatti are now on the hook. Calling them "plentiful", the transcript reads like gloating, though the video is not yet available.
In a ruling announced Tuesday morning, a judge threw out Daniels' defamation suit against Trump and ordered her to pay the legal fees he incurred as a result of the suit. Trump, in the interview with Regan, indicates they are no small sum and that he intends to hold both of them accountable for paying.
Trump, in an interview with @trish_regan, on @MichaelAvenatti running for President and @StormyDaniels paying his legal fees. pic.twitter.com/MlVvBpv4WV

— Yashar Ali ? (@yashar) October 16, 2018
"I don't think he has any money," says Trump, referring to Avenatti, whom he earlier today called a "3rd rate" lawyer. "But he and she have to pay me a lot of legal fees."
President Trump blasted both Avenatti and Daniels on Twitter Tuesday, and referred to Daniels as "horseface".
He said because it's based on Texas law, the fees will be "nice and plentiful".
"And you'll hold them to that?" asked Regan.
"Are you, are you serious? Of course. Wouldn't you be disappointed if I said no? They'll pay a lot."
In a separate clip from the interview, Trump also addressed the idea of the Saudi King or Crown Prince knowing about the murder of a journalist in Turkey, saying it "would be bad."
The full interview airs tonight at 8 pm ET on Fox Business Network.
[Featured image via screengrab]
—
Follow Caleb Howe (@CalebHowe) on Twitter
Have a tip we should know? tips@mediaite.com