WATCH: Former Victoria's Secret Model Blows the Whistle in Shocking Expose Alleging Sexual Harassment, Misogyny, Body Abuse at the Company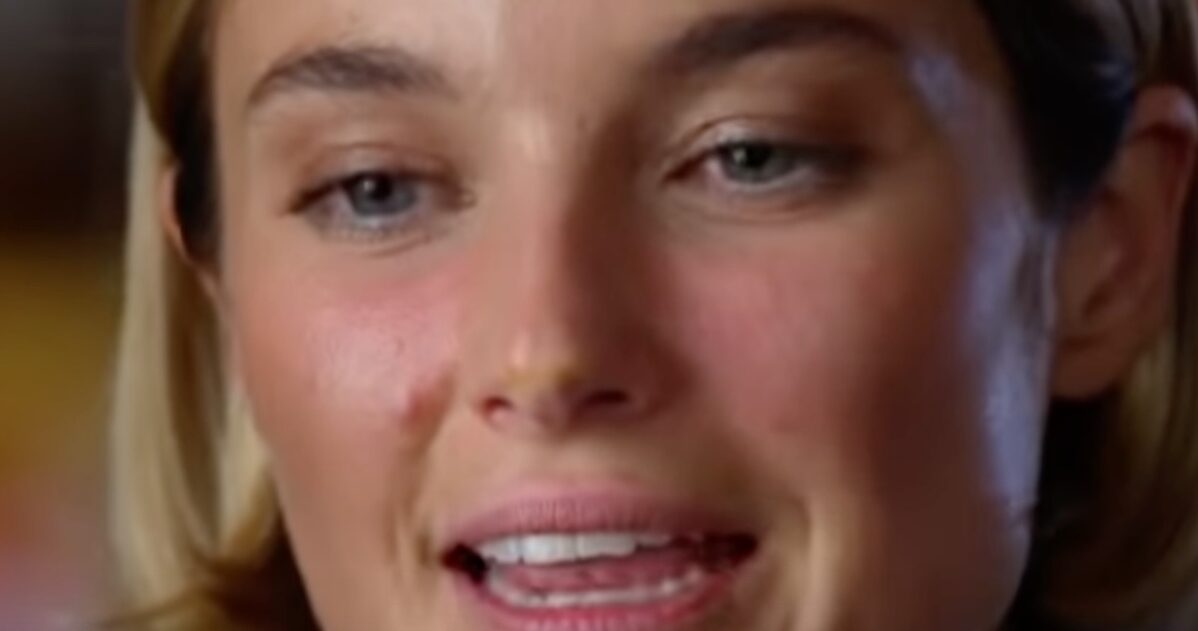 The Australian edition of 60 Minutes aired a bombshell segment over the weekend about Victoria's Secret where two former employees, including a model, accused the company of sexual harassment, misogyny and body abuse.
"I got a very interior glimpse at the machine that was running at that time and it was really sick," model Bridget Malcolm told reporter Tom Steinfort in the feature, which aired on Sunday. "It was really unhealthy."
Malcolm walked the runway in the Victoria's Secret fashion show in 2015 and 2016.
"Was there a lightbulb moment where you thought this can't go on," asked Steinfort.
"It was at the start of 2017 and it took me 10 minutes to climb a flight of stairs," said Malcolm. "And I just reached the top and I just had that awful hollow feeling of like, 'This is what the rest of my life is going to look like, unless I do something about it now.'"
Malcolm claimed that Victoria's Secret parted ways with her after she gained "half an inch on her hips," recalled Steinfort.
"I had an eating disorder. I was relying on anti-anxiety medication. I was having panic attacks constantly. I was exhausted," added Malcolm. "My body was malnourished. My mind was malnourished and… I just, it was relentless."
"What that company represented for me and for so many other women was extremely exploitative at that time," she continued. "To me, it felt like controlling women, getting women as small as possible, and then even not being small enough, like it was… I'm still honestly trying to wrap my head around it and I lost that contact with them four years ago. So yeah, it takes time, I guess."
In response to those who would say, as Steinfort put it "no one forced you to starve yourself," Malcolm said, "Yeah, nobody was holding a gun to my head."
"And so for the people who say, like, 'No one was forcing you to do this,' I say, you're right. I completely agree with you," she continued. "However, you're incredibly privileged to not have had the experience of being in an unhealthy relationship like that. It felt very controlling and it felt… I don't know, I've never experienced anything like it before and I hope to never again. Like it was truly quite a traumatic experience."
The segment also featured Casey Crowe Taylor, who did public relations for Victoria's Secret.
"You get harassed, bullied and then you also get silenced. It's just another form of abuse essentially," she told Steinfort.
"It was like a chain of abuse that kind of, like, went from the top level and trickled down," added Taylor.
Taylor recalled an incident in 2015 with Edward Razek, who created the Victoria's Secret fashion show and its "angels," where Razek allegedly stopped Taylor from getting more food at a catered buffet-style lunch.
"Ed physically stepped in front of me and stopped me from going up to the buffet. And the first thing he said was, like, 'Do you really think you need more bread?' Like, 'are you really going to eat more food?'" Razek recalled being body-shamed by Razek and putting down her plate and going to the bathroom, where she was in shock and cried.
The New York Times published a bombshell piece last year exposing the alleged toxic culture at Victoria's Secret.
Victoria's Secret announced this year that it would be doing away with the "angels" concept. In 2019, the company's televised fashion show was canceled altogether.
In a statement to Fox News, a Victoria's Secret representative said, "There is a new leadership team at Victoria's Secret who is fully committed to the continued transformation of the brand with a focus on creating an inclusive environment for our associates, customers and partners to celebrate, uplift and champion all women."
Watch above, via Channel9.
Have a tip we should know? tips@mediaite.com