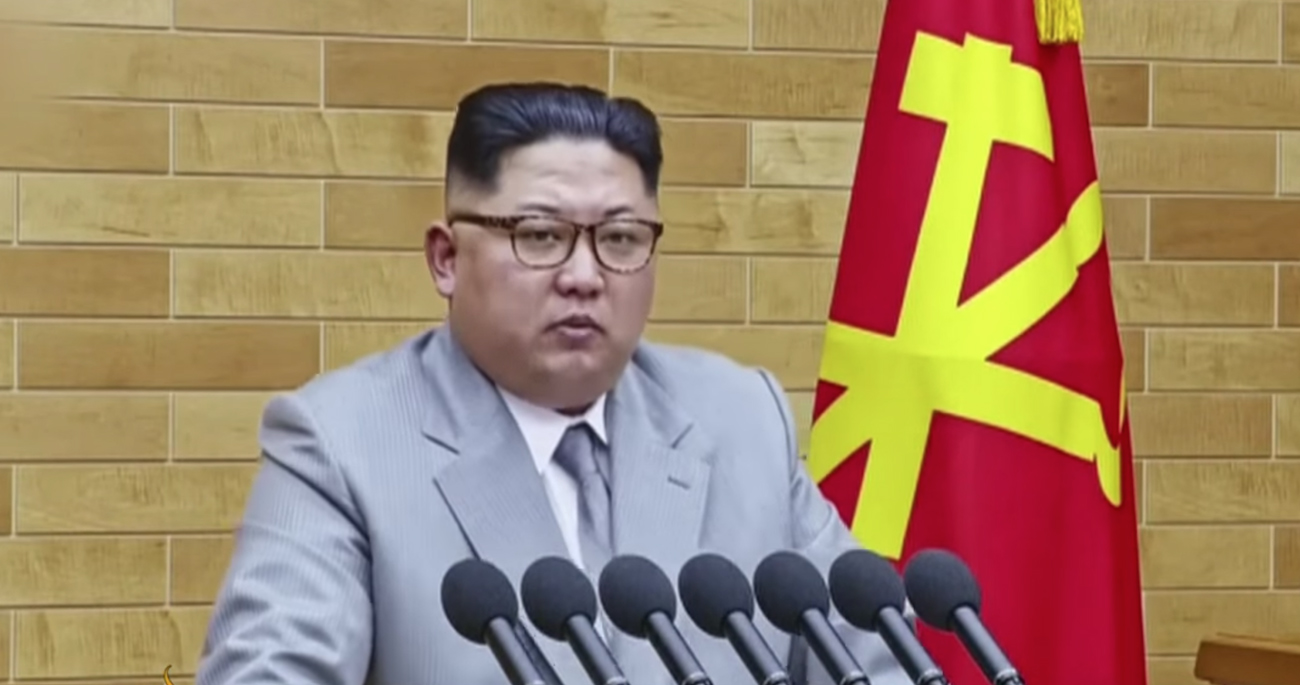 White House reporters were furious after being booted from their hotel Tuesday when North Korean leader Kim Jong Un decided to check into the same hotel.
The Melia hotel tower at the heart of Hanoi, where the summit between Kim and United States President Donald Trump is slated to take place, was not only where U.S. press corps were staying; it was where they had spent weeks setting up a filing center with cameras lights, monitors and other equipment they'd brought from the U.S. A spokesperson for the Vietnamese government notified the reporters that they would be relocated shortly before Kim arrived at the hotel.
Media live shots were suddenly banned from the Melia. One person inside the hotel told the Washington Post they watched a North Korean official yell at Vietnamese security and hotel staff to tell the U.S. reporters in the lobby to not take photos or even look in the direction of the North Koreans.
Forced to scramble for the authoritarian dictator at the last minute, White House reporters were fuming.
"In nearly 10 years covering the @WhiteHouse, having been on Presidential trips to more than 100 countries, I have never seen the White House Press Corps kicked out of our unilateral press/broadcast center by request of a foreign leader… Kim comes to Hanoi and we get evicted from space we had bought and paid for just because he is in the same hotel," tweeted Fox News' John Roberts. Another Fox News correspondent, Kristin Fisher, said she was unable to work from her hotel room after WiFi was blocked off because of Kim.
"They've rolled the red carpet from the front door to elevator awaiting KJU and cleared all guests out of the lobby. All window shades pulled down and those of us ushered into the restaurant ordered to take no photos," tweeted CNN's Margaret Talev.
The Washington Post's John Hudson said he'd already suspected it was a "long shot that they'd actually let us work so close to Kim."
One reporter even shared a journal entry he wrote from inside the Melia, just before he was ushered out of the hotel lobby. NBC's Peter Alexander said he and two other members of the White House press corps were told to take the stairs to the hotel's 7th floor less than an hour before Kim's arrival, as the entire hotel proceeded to shut down and lock up.
"The elevator was not an option, we were told, because that would require our stepping on the red carpet that had been rolled out moments earlier," wrote Alexander, telling of the "dramatic scene" of armed Vietnamese soldiers and North Korean officials pouring into the hotel's lobby and preparing for his arrival. One North Korean official demanded that he delete the photos he took of the scene.
Alexander said when he had checked into the hotel Monday night, the receptionist had apologized that the large room that the White House had booked for him would be swapped with a smaller one "because of the visit of a head of state."
Have a tip we should know? tips@mediaite.com