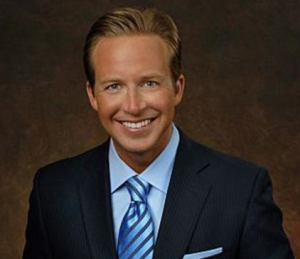 Chris Wragge, the newly-named main anchor of CBS' freshly-revamped Early Show took time out to remember his early days as a young sports reporter in New Hampshire, where–no surprise to people who've watched him somehow turn in 48 hour days doing network morning show turns, followed by 11 o'clock anchor duties on CBS flagship WCBS in New York–he works a lot.
"He's been working six days a week for as long as I can remember," says Mark Ockerbloom, who's the current main anchor at Wragge's old station, WMUR-TV in Manchester, NH. Ockerbloom was sports anchor there when Wragge started in TV as an unpaid sports intern. "He lives, breathes, eats and sleeps his job."

Wragge tells the Union Leader that kind of non-stop work ethic helped him land the Early Show gig:
"I joked with the executives that they gave me this job based on my work produced on 2 1/2 hours sleep the last 10 years," he said. "Hopefully with five or six hours sleep, they'll get their money's worth."

Wragge helped cover the 2002 Olympic Games in Salt Lake City for NBC before joining WCBS-TV in 2004 in New York City as the sports anchor/director of the 5, 6 and 11 p.m. newscasts. He would become news anchor in those same time slots in 2006.

"It's nice to hear that hard work is paying off for him," said J. Brian O'Neill, deputy director of Manchester-Boston Regional Airport and a former UNH football player who remembers Wragge from his days in Durham. He added: "Whether it was in the weight room, on the field, or with a camera, he always gives it everything he has."
Wragge will debut alongside Erica Hill when the new-look Early Show begins in January.
Have a tip we should know? tips@mediaite.com