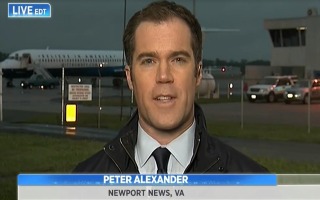 President Barack Obama's campaign has opened up a second front in in the war to rescue his dispirited debate performance from posterity's condemnation. The initial response from the Obama campaign was that Romney was being less than forthright about what he believed and what his policies would accomplish. Furthermore, Obama was so stunned by Romney's mendacity that he could not muster even one credible comeback. This week, however, the Obama campaign has launched a new initiative – hitting back at Romney on substance. What substance, you ask? Sesame Street.

Given that, in the words of Democratic National Committee communications director Brad Woodhouse, nearly every word that came out of Romney's mouth at the debate was a lie, you would think that the OFA and DNC's communications shops would set their sights a bit higher. But Big Bird is the ground chosen by the Obama team for one of this election season's closing battles.
If the Chicago reelection team was expecting an "attaboy" from the usually supportive folks at NBC News, they had another thing coming to them Tuesday morning when NBC reporter Peter Alexander described the Obama campaign's Big Bird ad as "absurd."
On Tuesday's Today, Alexander said that the Big Bird ad is an example of the "absurd back and forth in this election season." The ad mocks Romney for considering Sesame Street a "menace to our economy" on the level of Bernie Madoff.
Watch the segment below via NBC:
UPDATE: Editors Note: Upon review, Alexander said that this ad, and others like it, constitutes "what some may call the absurd back and forth of this election season." He did not express an opinion about this specific ad.
Sr. Editor's note: This post has been edited since its original posting – Jon Nicosia
> >Follow Noah Rothman (@Noah_C_Rothman) on Twitter
Have a tip we should know? tips@mediaite.com