Steve Mnuchin's Horrible Wife Also Apparently Wrote a Fake Memoir About Living in Africa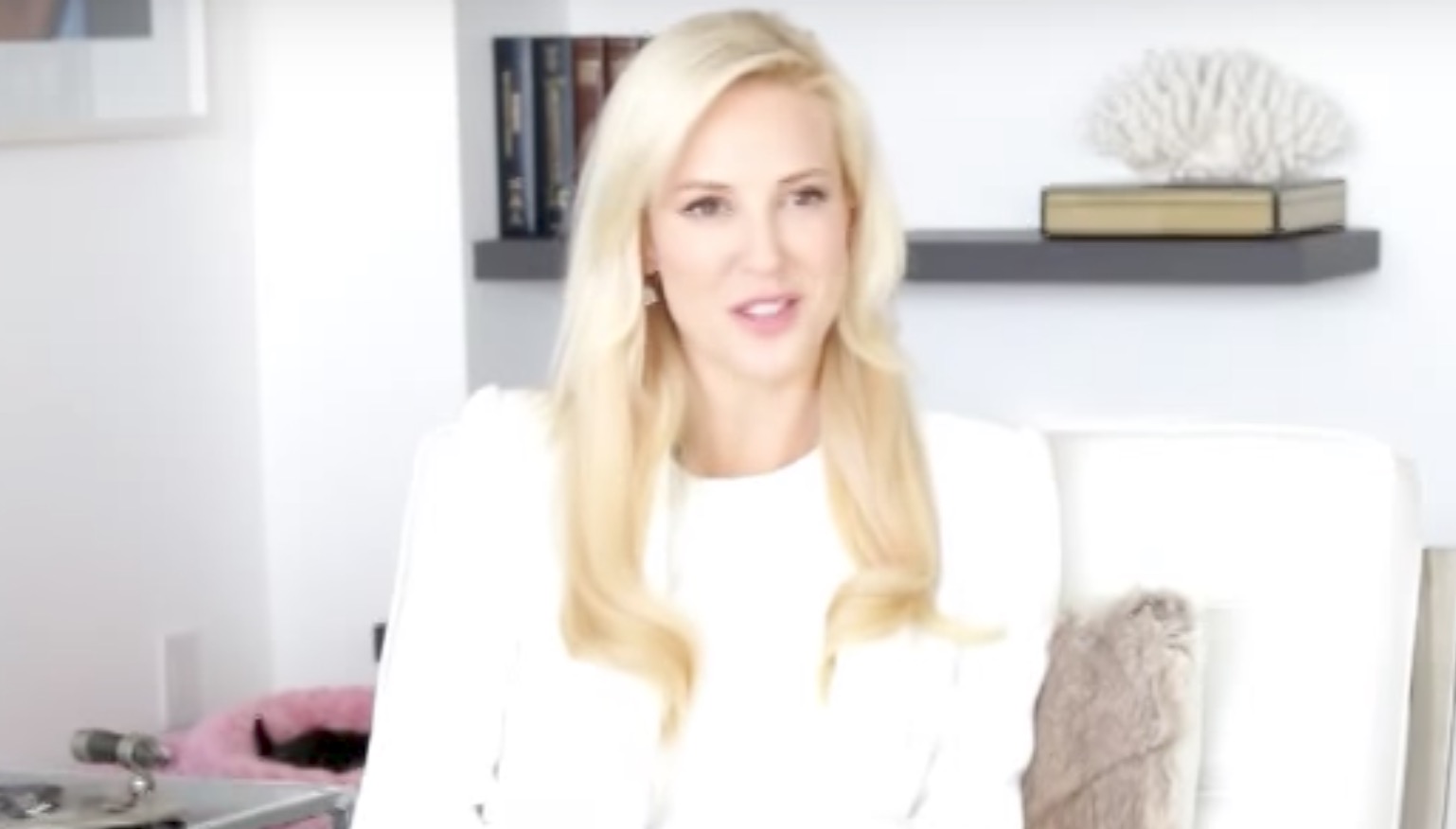 Louise Linton, the wife of President Donald Trump's Treasury Secretary Steve Mnuchin, marched confidently into controversy Monday night when she shamed someone on Instagram for not paying as much taxes as she does.
Linton had posted a photo of herself and Mnuchin disembarking from a U.S. government jet along with a caption bearing a series of hashtags of the brands she wore: "#rolandmouret, #hermesscarf, #tomford and #valentino." And when one Instagram user commented "Glad we could pay for your little getaway," Linton unleashed a tirade in which she accused the user of not paying as much in taxes as her and loaded husband Steve.
As criticism mounted against Marie Antoinette Linton in response to her comment, a 2016 article from Buzzfeed has recirculated about the actress' memoir, which describes the journey "of an intrepid teenager who abandoned her privileged life in Scotland to travel to Zambia as a gap year student where she found herself inadvertently caught up on the fringe of the Congolese War."
As terrible as that sounds, it also appears large swathes of the memoir are completely fabricated, based more on stereotypes of Africa than any experience of Linton's.
Titled "In Congo's Shadow," the book details Linton's gap year in 1999 during the Second Congo War, and attracted criticism after a excerpt ran in The Telegraph in 2016. In the book, the blonde "anomaly in darkest Africa" describes in terrifying detail how she was almost raped a killed by machete-wielding Hutu rebels:
"Gunshots echoed through to bush and seemed to be getting closer. I tried to face up to the possibility that my life was over," she writes in one passage. "If I were discovered in my bolthole, I would be raped. I would be cut down. Smirking men with deadened eyes would brutalise me before casting me aside like a rag doll."
"Because I was a young white woman with a British passport I felt particularly vulnerable," the actress explains.
She also describes an orphan-girl with HIV — a "smiling gap-toothed child with HIV whose greatest joy was to sit on my lap and drink from a bottle of Coca-Cola" — that she cared for during these intense moments.
But according to her critics, Linton's book is full of factual errors. As Buzzfeed noted, "many people in Zambia and from other countries in the region say there are no records of Congolese rebels invading Zambian villages the way Linton describes."
And one man who claimed to have known Linton during her time in Zambia tore apart her account of the events in a Facebook post, writing "I know all this because I was there."
"Shame on her for her mindboggling and nonsensical fiction. Her book should be banned. Ot at least nbe [sic] presented as warped fiction," he wrote.
The Buzzfeed article was written in July 2016, before Linton would become known as Mnuchin's wife and a frequent flyer on U.S. government jets.
[image via screengrab]
—
Follow Aidan McLaughlin (@aidnmclaughlin) on Twitter
This is an opinion piece. The views expressed in this article are those of just the author.
Aidan McLaughlin - Editor in Chief