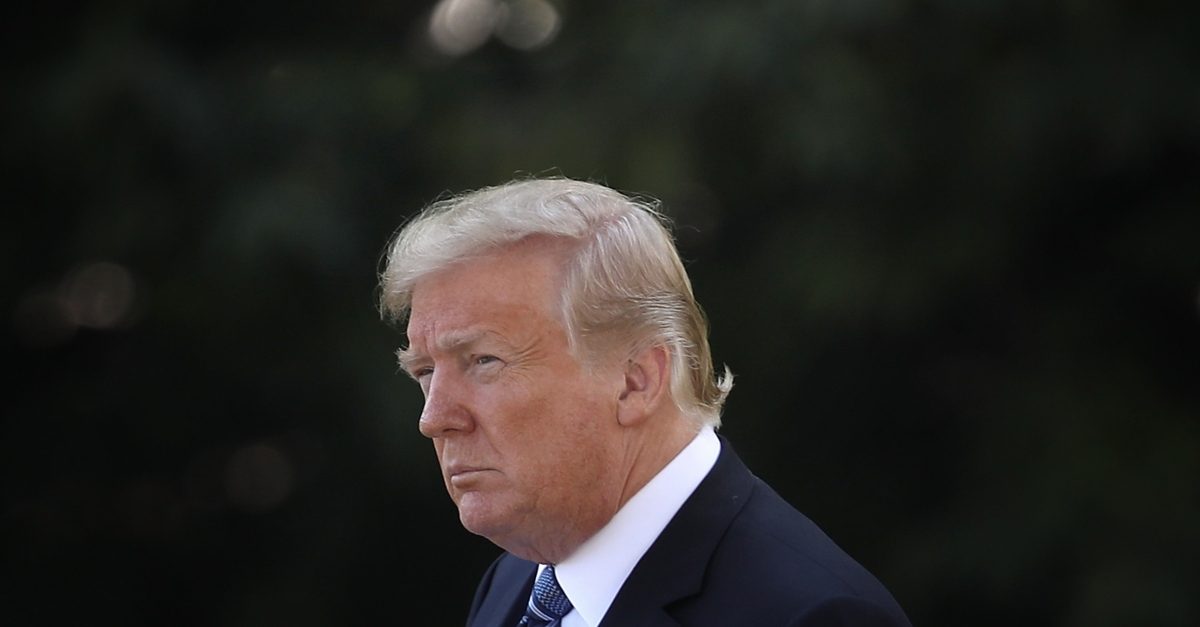 President Donald Trump is addressing the recent legal developments surrounding his former lawyer Michael Cohen, who was sentenced to three years in prison for crimes he pled guilty to in a Manhattan court.
Cohen pled guilty to illegally paying off women with whom Trump had allegedly engaged in extramarital affairs, and strongly implicated the President during the court proceedings. "I felt it was my duty to cover up his dirty deeds," Cohen said. "I was weak for not having the strength to refuse his demands. Owning this mistake will free me to be once more the person I am."
Trump is hitting back via Twitter:
I never directed Michael Cohen to break the law. He was a lawyer and he is supposed to know the law. It is called "advice of counsel," and a lawyer has great liability if a mistake is made. That is why they get paid. Despite that many campaign finance lawyers have strongly……

— Donald J. Trump (@realDonaldTrump) December 13, 2018
….stated that I did nothing wrong with respect to campaign finance laws, if they even apply, because this was not campaign finance. Cohen was guilty on many charges unrelated to me, but he plead to two campaign charges which were not criminal and of which he probably was not…

— Donald J. Trump (@realDonaldTrump) December 13, 2018
….guilty even on a civil basis. Those charges were just agreed to by him in order to embarrass the president and get a much reduced prison sentence, which he did-including the fact that his family was temporarily let off the hook. As a lawyer, Michael has great liability to me!

— Donald J. Trump (@realDonaldTrump) December 13, 2018
President Trump denies directing Cohen for the actions that led to his sentencing, however, the Federal prosecutors in his own Department of Justice disagree.
Court filings clearly identify Trump has having directed these actions. Also, an audio recording surfaced earlier this year in which Cohen and Trump appear to talk about the illicit payments.
President Trump previously denied knowledge paying off adult film actress Stormy Daniels and Playboy Playmate Karen MacDougal, though he has denied ever engaging in any untoward behavior with both.
Have a tip we should know? tips@mediaite.com