UTA and Mediaite Buck Trend, Plan Major Celebration For White House Correspondents' Dinner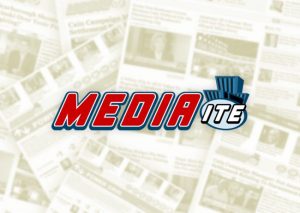 It is no secret that President Trump doesn't seem to think much of the "fourth estate" these days. After all, repeatedly declaring the 'dishonest" media the "opposition party" really eliminated any of that lingering ambiguity. But the sticks and stones were really felt when the new President was able to slay the ultimate journalist jubilees –not The White House Correspondents dinner itself which will go on despite the administration now declaring it off limits to all White House officials–but the elaborate galas before and after the event itself. Like any good prom, the best times were often had at the soirees surrounding the "Nerd Prom" itself. 
Alas, well before President Trump pronounced (or tweeted) that he would not deign to attend the dinner which has welcomed every President for decades, social stalwarts Vanity Fair and the New Yorker pulled out of their annual shindigs because, well because, he is the President. Since then, Time, People and Bloomberg followed suit with yet others deciding not to join in co-hosting events presumably because the relationship between the administration and media has become so combative and funereal.
Well the good folks at United Talent Agency along with us here at Mediaite view things a little differently. If you considered the pre and post celebrations an opportunity to hob knob with entertainment world celebrities, then, yes, there is little reason to party in DC in late April. Almost none of the non-media glitterati will be comin'. If, on the other hand, you consider the dinner event itself which raises funds for journalism scholarships, as essential as ever, then it's the ultimate time to celebrate the First Amendment and the tireless work journalists do every day.
Journalists — Washington journalists in particular– more than ever deserve to be feted for the extraordinary hours (and barbs from many directions) they have had to endure the past few months. We support the White Correspondents Association decision to move forward with the event and intend to celebrate the very people, and cause, that deserve our respect and attention as much as ever. Consequently, we are proud to serve as the media partner for the UTA party on the Friday night before the event itself.
Ending the celebrations could signal that the media is somehow wounded or even insulted, rather than inspired to continue tough, fair coverage of both parties and the President during a trying time. This is the time for all of us to laud journalists, journalism and a Constitution which protects us all.
Have a tip we should know? tips@mediaite.com