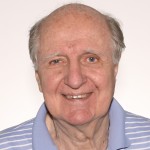 What looks a lot like the slow dying off of the news business may really be the shedding of its old skin, and the growth of the new, which is coming on as micro replacing macro, web replacing print. It is mostly emerging in the form of a shift into local start-ups – traditional reporting, running small, cheap, limited in range, with a business plan based on modest ad revenue, the prospect of some subscriber money, and in many cases, substantial philanthropy.
There has been a spate of these high-intensity small-bore journalism ventures in recent days: San Francisco, Austin, and plans for a national roll-out of the successful San Diego News network. Variations on the new form are straight philanthropic support for grand expensive projects that will be given free to the existing publications that can put them to best use, like the investigative reporting model of ProPublica; and specialty publications like Global Post, which provide excellent, coverage at low cost of areas that weakened giants have had to leave.
But while all these experimental variations on the old structures have been going on, a mighty mutant has emerged, already in a year and a half grown into impressive strength and range. It's Examiner.com, part of the vast array of assets in media, entertainment, and energy owned by billionaire Philip Anshutz, who just bought The Weekly Standard from Rupert Murdoch. It has become the exemplar of what has come to be called micropolar journalism, as the industry leader in creating local content, with more than 17,000 contributors in more than 100 U.S. cities, and more unique visitors than The Huffington Post – 18 million a month.
Mutant it is, because they do not consider themselves journalists. They insist on being called Examiners, determinedly local observers, passionate amateurs, often specialists, hobbyists, wannabes of sorts, who rejoice in the chance to go public with their thoughts and observations about things close to their homes and passions. They appear to have the mind-set of the earliest bloggers, who yearned for the chance to speak out, expound, and converse — only now, Examiner.com gives them a place to do it, without having to start solo.
"We bring on 600 to 750 of these writers every week," says CEO Rick Blair. "We have more than 17,000 of them as independent contractors, who provide 3,000 articles a week. They come from all walks of life — some are journalists, some of them aren't. We don't ask them to be journalists, we're not asking them to be the watchdog, teacher and conscience of their communities. That's the newspaper's job. When folks position us as a competitor to the newspaper, I insist that we're not. We ask our examiners to provide fresh, original, local content in either their neighborhood, or their specific area, like skiing in Denver, the best local music, or restaurants, or their personal interest – pets, and knitting, have topped our readers' response surveys. We are filling in where the local newspapers are pulling back, though, like sports, into the stadiums, the press boxes, the locker rooms; they can't afford to cover them anymore Each of these communities as the tentacles reach out will have examiners. Art examiners, football examiners, religious and spirituality examiners, all types of recreation examiners. We really don't see any end to the growth in the number of examiners. We are reaching deeper, into real defined neighborhoods, and we will continue to grow down."
Non-journalists they may profess to be; but Examiner.com is helping to create their near equivalents. "Think about a pyramid," Blair suggests. "At the bottom there is lots of user-generated content, like folks who write back and forth and do comments on sites like Facebook or Twitter or whatever. And citizen journalists. We call that amateur. As you move up, in the middle of that pyramid, you have what we call pro-am. That's where we kind of live. Above us would be the pros – the real journalists. So we're in a space that we think wasn't occupied."
"We're very pleased with the quality of the content we have without having professional writers," Blair maintains. "We have a university where we actually teach these folks how to write." Examiner.com asks each of its 2,000 applicants a week to submit writing samples; once hired it offers newcomers five or six group conference calls a week, where a professor "talks them through the process so there are a lot of opportunities." The University provides style guides, and teaches them how to write better headlines, and how to do technology like uploading, cropping, and choosing the best photos. In practice, there is an editorial team that oversees the entire organization, and provides feedback and suggestions for individual articles, and a dozen channel managers to oversee specific areas "from a topical perspective, while the examiners themselves cover the local aspects of each of the topics." Not a university by standard definition, to be sure, but "We really hold their hands."
"One of the things we teach them is how to socialize, to develop sources for their articles," Blair emphasizes. "Teach them how to market themselves. We spend quite a lot of money on search engine marketing and other marketing pieces to promote our examiners, so if you take a look at our trend analysis, probably 40 percent of our traffic comes from search engines, 40 percent from socialized sites where our examiners are actually promoting themselves, and about 20 percent direct traffic to Examiner.com."
"So its all about the content," he exclaims, through the passion of the individual examiners. Essential, Blair contends. "We knew that if we had people that weren't passionate about their subject and went ahead and let them write and just did a collection of blogs, that's not what folks would be looking for. So we have this fresh, original local content available. People want it, they seek it out, they find us in the search engines, and our writers, as I say, promote them so we haven't had to go out with a full-fledged campaign to attract readership. We're just going to grow our examiners and do a good job of vetting them and present stories and do a good job for our readers, and we think they'll find us. We may not have the cachet of a lot of the other sites, but we have the content, and as you can tell, adding 3,000-4,000 articles a day to a database of half a million, we'll be at a million soon. There's a lot of value in that for readers for years to come."
And a lot of value and energy already accumulated in Examiner.com. It just bought Canadian NowPublic, which distributes articles from hundreds of contributors around the world, for an estimated $25 million. And Blair expects to have 30,000 examiners in action by the end of this year, in 200 markets, nearly double their present numbers.
Sure works for them.
Bill Rappleye has spent the last 60-plus years in journalism. Read more about him here.
Have a tip we should know? tips@mediaite.com