Fox News Republican Debate Scores Whopping 12.8 Million Viewers — Even Without Trump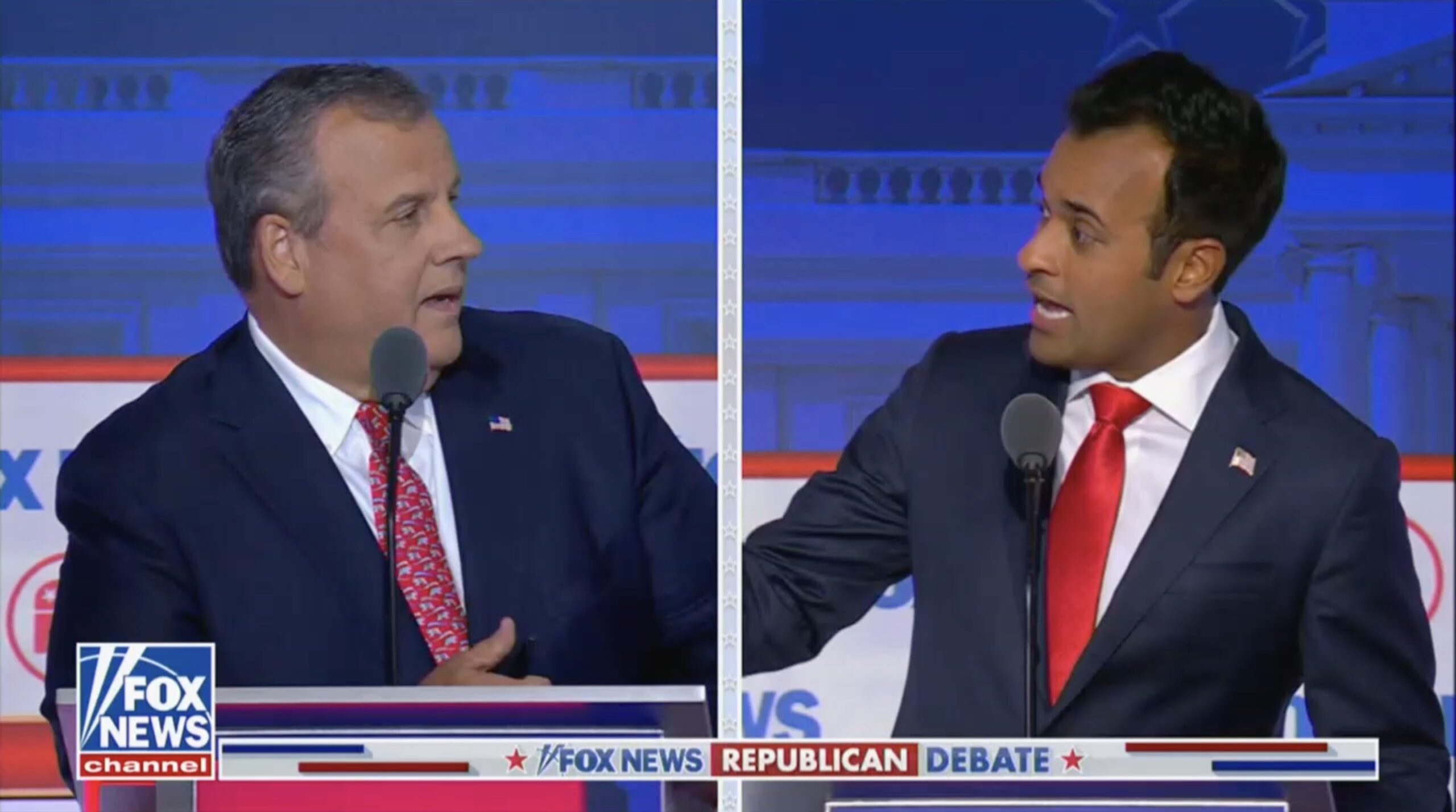 Fox News's first Republican debate of the 2024 presidential election exceeded expectations and brought in 12.8 million total viewers, according to data released by Nielsen ratings.
Fox broke a record in 2015 with its first debate that cycle, raking in 24 million total average viewers — the most watched primary debate up until that point in the history of television. The 12 debates of the 2016 campaign averaged around 15 million viewers, with the January 28th debate, which Trump boycotted, having brought in 12.5 million. In the years since 2015, the industry has contracted with the rise of streaming services and so-called "cord cutters" abandoning cable — making Wednesday's viewership all the more impressive.
In the key 25-54 age demographic, the debate hosted by anchors Bret Baier and Martha MacCallum, brought in 2.82 million total viewers. The debate was also broadcast live on Fox Business Network, Fox News Digital and Fox Nation, bringing the total viewership to 13 million, making it the "highest-rated non-sports cable telecast of 2023 and topping more than 70% of all presidential primary debates in the last two cycles (2016 and 2020)," according to Fox.
Former President Donald Trump, who skipped Wednesday night's debate to join Tucker Carlson for some counter-programming, claimed early Thursday morning he eclipsed all of television.
"President Donald J. Trump's blockbuster interview with Tucker Carlson reached over 100 million views on X less than 4 hours after premiering on the platform," read a release from his campaign PAC, adding:
The post garnered over 124,400 reposts and over 439,500 likes—completely overshadowing all of television programming on Wednesday night.
Of course, that's not the whole story as "views" on Twitter are not remotely comparable to cable news viewers monitored by Nielsen. Twitter's view count includes any person (or bot) who simply scrolls past the tweet.
Cable news ratings count the average concurrent viewers of a program, meaning both peak and total viewership of an hour of cable news is far greater than the often-cited number put out by Nielsen.
This is a developing story and has been updated.
Have a tip we should know? tips@mediaite.com
Alex Griffing - Senior Editor