Here Are the 5 Craziest Revelations from Fox Nation's Tiger King Investigation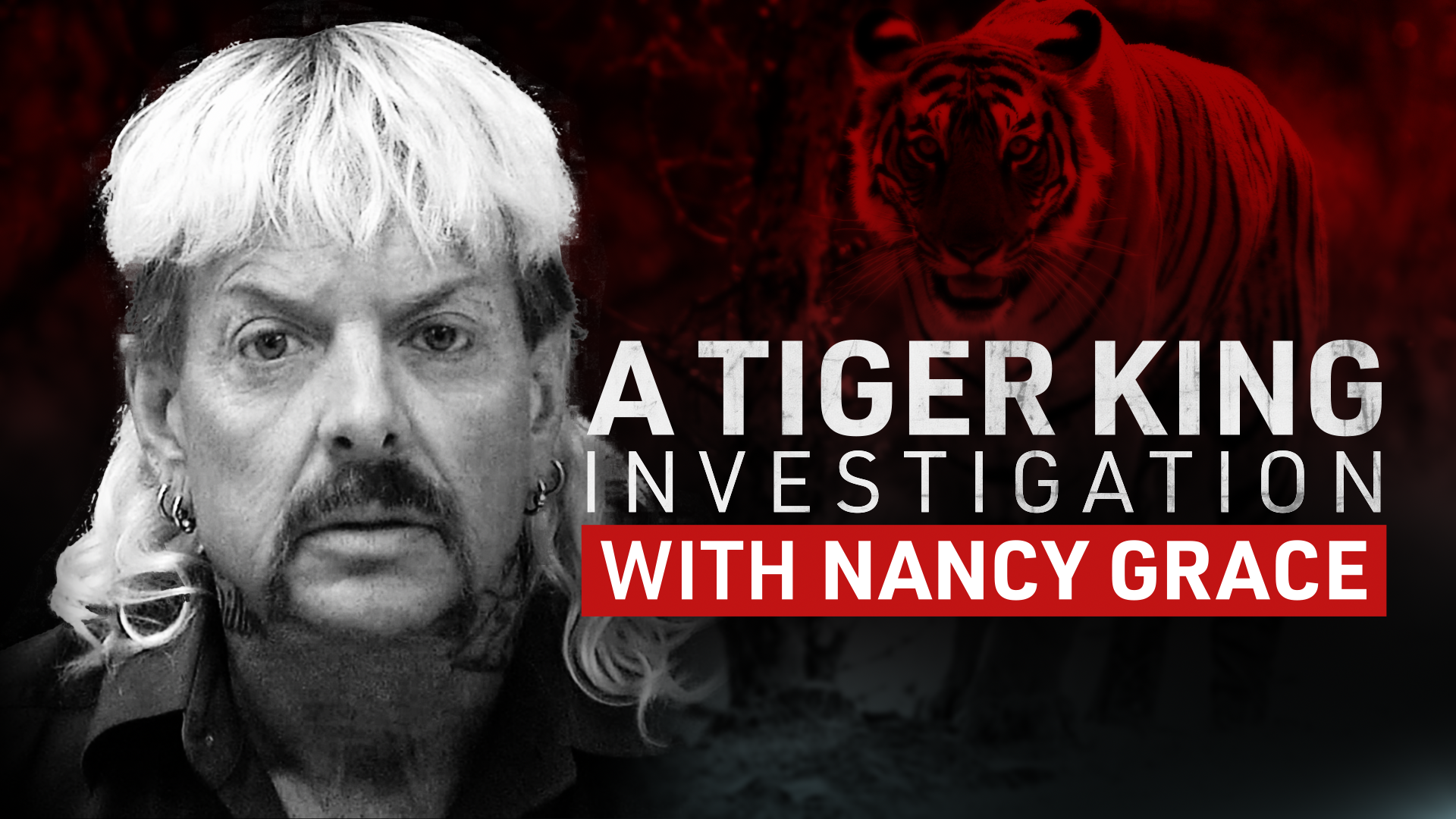 Fox Nation's Nancy Grace has conducted her own Tiger King investigation to delve into the remaining questions left in Netflix's hit documentary. Her Fox Nation special comes after a bonus episode appeared with new interviews conducted by Joel McHale and TMZ ran its own one-hour Tiger King show last week.
In the introduction, Grace said she didn't want to talk about the drama or the mayhem — rather the crimes that were committed throughout the show's five years of footage.
Here are the five craziest revelations in new interviews with people close to Joe Maldonado-Passage [Joe Exotic].
1. Saff Saffrey Says Joe Exotic "Didn't Have The Balls" To Kill Carole Baskin Himself
Conspiracy lies at the heart of Tiger King's premise, and its biggest supposed cover-up has become that Joe Exotic was set up in a murder-for-hire scheme of long-time arch rival Carole Baskin. In Grace's interview with former GW Zoo manager Saff Saffrey, who was close with Joe, Saffrey double downed on the conviction that's come into question.
"Was that just for show or do you believe he really wanted Baskin dead?," Grace asked.
"There's no doubt in my mind that, you know, he thought life would be better off without her," Saffrey said. "No doubt in my mind."
Saffrey also said he "didn't have the balls [to kill Baskin] himself" but a murder-for-hire scheme is "more up Joe's alley."
2. A Former Zoo Employee Explains How Joe Exotic Tricked People Into Liking Him
Like Saffrey, Gaylynn Eastwood spent years working for Joe Exotic at the GW Zoo in Wynnewood, OK. When asked what she thought of the Netflix series, she said, "They just loaded it with all this sensationalism. They barely touched on anything and kind of left it open to the public just to fill in the blanks."
Grace followed up and asked if she ever thought if Exotic was charming.
"Believe it or not he is and he has this uncanny ability to meet someone and read them within seconds," Eastwood said. "And kind of if you have a weak spot, he knows exactly how to use that in his favor to get what he wants from you. I mean, it's uncanny and it's indescribable. This man is a lunatic. He will do anything. "
3. A Juror on Joe Exotic's Demeanor in Court: "It Was All a Big Joke to Him"
Grace spoke with one of 12 jurors to convict Joe Exotic on two counts of murder-for-hire, eight counts of falsifying wildlife, and nine counts of violating the Endangered Species Act. Going by just Kristin, she explained her rationale for why they found him guilty.
"There was long recording of him meeting Joe," she said. "And we could have convicted on both murder for hire counts based on one sentence that Joe said which was the first guy that I hired to kill her ran away with my $3,000, now we're going to try this again."
Like in her questioning to Eastwood, Grace asked about Joe Exotic's demeanor throughout the court case.
"He was laughing, it was all a big joke to him," Kristen said. "I think he really thought that he was going to get away it.  He sounded angry in some of them.  But mostly he was just laughing."
4. Saff Saffrey Goes In Detail About Joe Exotic's Abuse of Baby Tigers
Grace asked Saffrey a specific question regarding the endangerment of his tigers, and why no one could do anything to stop him.
"I don't know if this is true, but I want you to tell me where Exotic would dart gun a mommy up to five times to make the mommy go to sleep so he could take the baby out of her arms and sell it as young as 10 days," Grace asked, "Two weeks old while the baby's still nursing because the mom would give away the baby or let him take the baby. So a dart gunner."
"Yeah, he would," Saffrey said. "Yeah. Joe wanted those babies. I mean, he bred those tigers for a reason. He wanted those babies away from their mom. And if you can imagine anyone trying to take your babies away from you and how you would react, imagine that in a 400 pound tiger."
When asked if Joe Exotic knew it was against the law, Saffrey said, "I don't think he thought the law applied to him."
5. A Friend of Joe Exotic Reveals Their Crazy First Meeting
Jeff Johnson was a friend of Joe Exotic who met him at a reptile show in Oklahoma City.
"The day that I met him, a car pulled up and a guy jumped out with a bunch of paperwork and walked right up to where we were standing and served [Joe Exotic's ex-husband] John Finlay," Johnson said. "That was part of the lawsuit dealing with Carole Baskin.  So, of course, I heard the word Carole Baskin from the minute that I met them."
Grace asked why he thought there was such a hate between the two.
"Her group would contact the malls and protest the cub petting," Johnson said. "So, she started getting into his pocket and that's when he basically stole her logo and tried to make it appear that he was affiliated with her. And that's copyright infringement and she sued and won a million dollars."
Parts one and two of Grace's special have been posted by Fox Nation.
Have a tip we should know? tips@mediaite.com