Mira Sorvino Apologizes to Dylan Farrow for Woody Allen Role: 'Will Never Work With Him Again'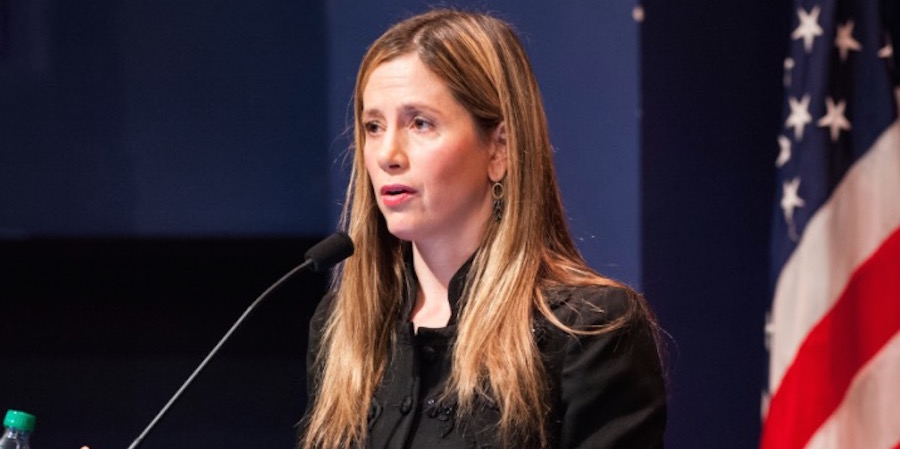 Ever since the Harvey Weinstein story broke, an endless stream of celebrity and media males have been implicated in sexual harassment or assault.
One celebrity has remained, thus far, unscathed: Woody Allen.
Rumors and allegations have swirled around the director for decades, the most egregious being the accusation that he repeatedly molested his own daughter, Dylan Farrow.
The dam, however, seems to be breaking, with celebrities finally speaking out against Allen and even apologizing for working for him, beginning with Greta Gerwig.
Now Mira Sorvino, who won an Oscar for starring in Allen's Mighty Aphrodite back in 1995, has penned an open letter expressing regret for working with the director and apologizing to Dylan Farrow, whose parents are Woody Allen and actress Mia Farrow.
Sorvino's letter, which has been published by Huffington Post, expresses deep regret over working with Allen more than 20 years ago.
"I am so sorry, Dylan! I cannot begin to imagine how you have felt, all these years as you watched someone you called out as having hurt you as a child, a vulnerable little girl in his care, be lauded again and again, including by me and countless others in Hollywood who praised him and ignored you," she wrote.
"As a mother and a woman, this breaks my heart for you. I am so, so sorry!"
"We are in a day and age when everything must be re-examined. This kind of abuse cannot be allowed to continue. If this means tearing down all the old gods, so be it."
Sorvino also said that she "will never work with him again."
Dylan accepted the apology, according to an earlier tweet.
Dylan's brother, Ronan Farrow, originally penned a bombshell report about Harvey Weinstein, which is largely credited with bringing his alleged misdeeds to widespread attention.
Sorvino recently lobbed her own allegation against Weinstein, saying that the disgraced mogul sexually harassed her at a hotel room in Canada in 1995.
[image via screenshot]
—
Follow Lawrence Bonk (@sidescrollers) on Twitter
Have a tip we should know? tips@mediaite.com