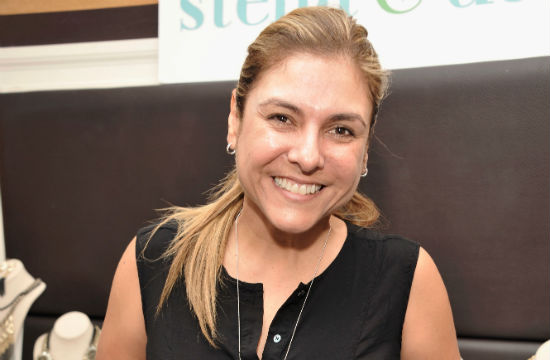 Chef Lorena Garcia made an appearance on the Today Show on Tuesday, Oct. 6 to promote her new book, New Taco Classics. Everyone loves a good taco right? Garcia offers more than just a great tasting shredded beef dishes; here are six things to know about Chef Lorena Garcia.
6. She was supposed to be a paralegal.
While the Venezuelan chef became successful through her love for food, that wasn't her initial career goal. Garcia went to school to be a paralegal, but realized that career path was not for her. Instead she attend Johnson & Wales University and graduated with a Bachelor's degree in culinary arts and began her journey in the culinary industry.
5. Her first job was in Paris.
Garcia traveled the world to countries well known for the best cuisine. Her first job was in Paris as an apprentice at the Ritz-Carlton. She also made stops in Italy, Japan, Korea, Thailand and China and then came to the U.S.
4. Chef Garcia is an entrepreneur.
Garcia has opened four restaurants, all which have been a success. Her first two restaurants (Food Café and Elements Tierra) launched in 2002, but were both sold in 2008.
She went on to open two traveler's restaurants; Lorena Garcia Cocina, (located at the Miami International airport) in 2011 and the second restaurant at the Atlanta International Airport in 2012. COCINA by Lorena Garcia is scheduled to open in Dallas in 2016.
Did we mention the Lorena Garcia Culinary Loft in Miami, FL is available for television production and private events?
3. She well known for her skills in the kitchen and appearances on television.
Chef Lorena Garcia became known for her cuisine and personality. Mega Latino television station, Telemundo gave Garcia her first big break on the small screen.
Garcia is known for hosting shows like "Vida Gourmet," "Cocine Mundos," in addition to Utilisima/FoxLife series "Sazón con Lorena Garcia" and "Lorena en su Salsa." She was even nominated for an Emmy for "El mejor de los peores."
Garcia was a competitor on Bravo's "Top Chef Masters," and has made recent appearances on NBC's "Food Fighters" season one (she will also be on the show's second season) and Food Network's "Guys Grocery Games." Look out for the Venezuelan chef on Bravo's "Recipe for Deception."
Garcia is also the consulting producer for Nickelodeon Latin America's series "Toni la chef" and the English language series titled "Talia in the kitchen."
2. Garcia's a philanthropist.
If there's anything Chef Garcia loves more than cooking, it's helping others. In an attempt to assist children and their families take control of their eating habits and lifestyle, Garcia created a non-profit program called "Big Chef, Little Chef."
1. She's got her own menu at Taco Bell.
In addition to the "Big Chef, Little Chef" program, Garcia created Taco Bell's Catina Bell menu which debuted in 2012. This consisted of reworking the existing menu and adding 8 new ingredients to Taco Bell's dishes.
Have a tip we should know? tips@mediaite.com