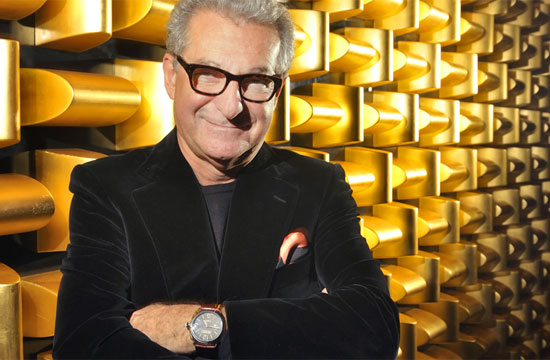 When famous chefs want a new restaurant, they usually call Adam D. Tihany to design it for them. A Transylvanian by birth and an Italian by trade ("In Italy, where I lived and worked, the architects would do anything: from buildings down to packaging," he tells the New York Times about his ethos), Tihany is the go-to restaurant designer for Thomas Keller (seven restaurants, including Per Se), Daniel Boulud, Heston Blumenthal, Jean-Georges Vongerichten, and his BFF Sirio Maccioni (for whom he once made a column disappear using magic mirrors).
While there are tons of Fascinating Chef Stories in the profile, budding restauratuers would do well to pay attention to the following two pieces of advice, because, yes, your designer is an important partner in your business, and yes, he knows what he's talking about:
What were the most important design lessons you learned from running a restaurant?

You realize you have nothing if you don't have a good staff and give them the comfort they deserve. The second thing is maintenance. How many waiters does it take to change a light bulb?

I don't know. How many?

It should take one. When I walk into a restaurant, I look at the ceiling to make sure if the lights are on and everything is working. Then I look at the floor: It should be clean. Then I keep my eye on the customers. To me, there's no corner you shouldn't be able to clean and fix. There's tremendous wear and tear on these places, especially if they're successful.
[NYT]
Have a tip we should know? tips@mediaite.com