Conde Nast Moves Epicurious' Sales, Marketing Team to Bon Appetit's Control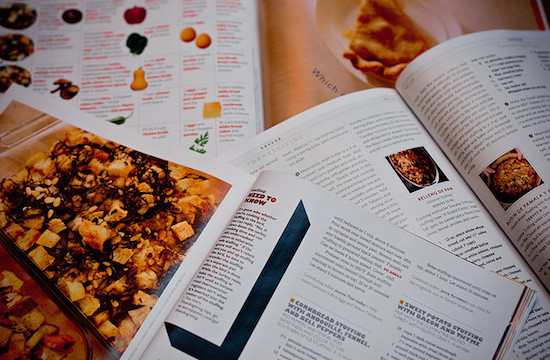 When a food media property semi-folds into another, a ramp dies. Or something like that.
Media reports confirm that Conde Nast is merging the sales and marketing teams of its very successful food properties, Epicurious.com and Bon Appetit, together into one food conglomerate melting pot. Some heads are rolling — Carolyn Kremins, Epicurious' general manager is out, and about one-third of the Epicurious sales team will be canned — but all will hail chief Adam Rapoport, now the editorial chief for both titles. According to the New York Post, Epicurious hails as the no. 6 in "online foodie rankings," re: Comscore analytics, while Bon Appetit ranks at no. 8.
The move is all really just to be bigger and better, says the company to AdAge:
Conde Nast is beginning to sell the audiences of BonAppetit.com and Epicurious.com together, the company said Monday afternoon, in a bid to better attract advertisers that want bigger audiences than the sites provide on their own. …

"We were having separate conversations with advertisers," said [Bon Appetit VP-Publisher] Ms. Drucker Mann. "Now we can have one conversation."
We can fully expect this to be one giant snowball effect until we all work for Times' Food & Epicurious' Appetit & Sauvuer. (Catchy name, no?)
RELATED: "Sam Sifton Announced as New Editor of NYT Food Section; Food Section Now Exists
Time Inc. Is Trying To Make Up For 'Gods of Food' By Running a 25 Most Powerful Women Crossover
Monsanto and Conde Nast Planning a Web Series, and There's an Icky Tom Colicchio Connection (Updated)
Have a tip we should know? tips@mediaite.com