Dear Kid-Banning Restos: This Walking Dead Actor Took His 6- And 8-Year Olds to Alder, Nothing Bad Happened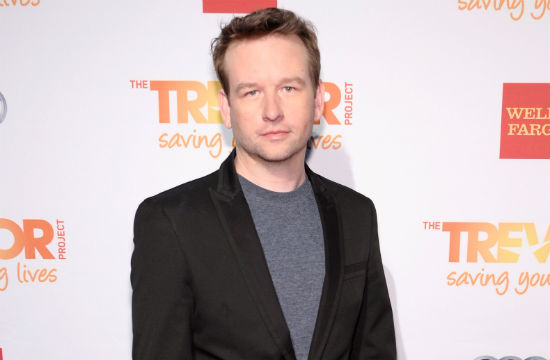 Are someone's sniveling brats ruining your perfectly good barbecue, diner, or fast-casual experience? Because an increasingly large number of those places are banning children either in the evenings or altogether, so that adults can have a more comfortable experience. Here's the thing, though: we're pretty sure parents can intuit when their screaming children will and won't be tolerated. Also, maybe they're screaming because your barbecue is crappy.
To wit: The Walking Dead's Dallas Roberts took his family to noisy, bustling, "fussy food"-serving, ostensibly un-child-friendly Alder, and Wylie Dufresne and his staff remain intact as humans.
Roberts actually seems to eat pretty impressively in general, at least when his family is out of town for a week, treating himself to meals at Daniel and wd~50. But when his kids, ages 6 and 8, came back into town, it was time for a little family meal at Denny's Applebee's TGI Friday's Chili's ALDER. And guess what? They loved it. Salmon with yogurt and granola? More, please. Two orders of cherries filled with cheesecake? Sorry, Mom and Dad. Both theirs.
And guess what else? No adults were harmed during this family excursion to an elevated East Village pub. Writes Dallas for Grub Street's "New York Diet":
We went nuts at Alder. We got a lot of little things: pigs in a blanket, pumpernickel crostini with trout roe and kale, fried squash blossoms, clam chowder, foie gras terrine, and salmon with yogurt and granola. That last one was a complete revelation because you wouldn't normally put those things together, but it was so good. The kids were going nuts for it, and these are kids who don't normally like salmon.
…
I don't want to be all proud dad here, but our kids are really well behaved. When you walk into a nice restaurant with an 8-year-old and a 6-year-old, some people are like, "Aww, fuck." But about half the time, someone will actually lean over and say, "I just want to say, I can't believe these kids are behaving." We're really, really lucky that they picked us to be their parents. They're the coolest guys around. We had the best time laughing and having our minds blown by food.
We really hope those kids Instagrammed the hell out of that meal. You can read Dallas' "New York Diet" in its entirety here.
RELATED:
WATCH: A Handy Guide To All The Restaurants Banning Your Screaming Kids
WATCH: Take A Gander At The Cocktail Draughts At Alder — Insta-Blackout!
Wylie Dufresne: 'Delicious Is The Most Important Thing' And How To Not Stab Yourself
Have a tip we should know? tips@mediaite.com