Eddie Huang Calls Being A TED Fellow 'Like Being At A F*cking Scientology Summer Camp'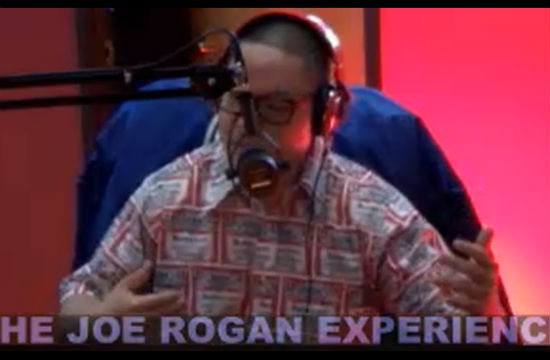 Eddie Huang put TED on blast last week after being booted from the Fellowship program for skipping out on part of a day's events to do a podcast hosted by an artist and a porn star. NBD. But his tirade continued on an installment of The Joe Rogan Experience, which Eddie did a guest appearance on last week. The full podcast runs a lengthy 95 minutes, but around 1:14:00, Eddie starts talking about his experiences at TED and basically slams it for being a cult.
"I just went through a whole week of people telling me what to do, where to be, and it was like being at a fucking scientology summer camp," he said. "It was horrible."
Like Eddie told us, the TED organizers expect their fellows to participate in every event, which basically amounts to seven 12-15 hour long days, for which they aren't getting paid. He went on to explain how they're forced to room with another fellow, a total stranger, in crappy hotels as "part of the TED experience." Also, people who attend TED conferences (about 2000 in all) pay $8000 EACH to hear speakers. After Joe Rogan did some fuzzy math, Eddie helped and pointed out that's $16 million in attendance sales. And the Fellows aren't paid. Yeah.
Let that simmer, and you can catch the whole podcast below.
Bonus dish: Eddie revealed that his memoir Fresh Off the Boat is being optioned for a sit-com, and he had to make a mad dash to catch a meeting with NBC. Fancy!
Have a tip we should know? tips@mediaite.com