Farm Bill Finally Approved by Congress After Three Years; It's About Darn Time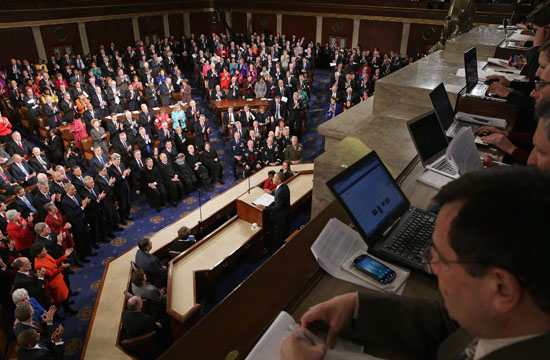 Ever since this site launched two years ago, we've covered the slow, molasses-like crawl of the Farm Bill's renewal through Congress. The bill, which would establish the Department of Agriculture's budget for the next five years, was the subject of intense partisan bickering, particularly over programs such as the Supplemental Nutrition Assistance Program, school lunches, and farm subsidies — and thank the corn lord above, the House and Senate have approved the bill and sent it to President Barack Obama's desk today.
So what's changed, and how will it affect the American people?  Here's how the New York Times breaks it down:
Fewer farm subsidies: Instead of directly receiving subsidies from the government no matter how much they grow, farmers will get to participate in a crop insurance program, which only kicks in if farmers actually suffer crop losses from disasters. (Watchdog groups, however, call this cut pointless, saying that Congress "replaced one subsidy with an even more generous one.")
Food stamps get cut: Though not by a lot. SNAP's only getting $8 billion in cuts, which is a pittance compared to the $45 billion in cuts the House Republicans initially demanded, but still enough to eliminate 34 meals per month in SNAP-dependent households.
Food inspection is still contentious, at least to industry: Representatives from the meat and poultry industries aren't pleased with a new clause requiring them to label their product's country of origin (no more Horseburger).
Though it passed through Congress with very little contention, the $956.4 billion omnibus bill was the source of endless infighting — so much so that the deadline of the previous version of the Farm Bill had to be extended for two years.
And now, after over two years of dealing with this story, this is us:
RELATED:
Congress Reportedly Close to Farm Bill Agreement; SNAP and Cheesemakers Screwed
WATCH: Welfare Bear Tom Colicchio Blasts Congressional Failure to Secure Food Stamp Funding
LIST: Here's What Happens to Your Food When the Government Shuts Down
Have a tip we should know? tips@mediaite.com