NYT Runs Its Own Lady Chef Stampede, Uses Paula Deen's Racism To Give Us A History Lesson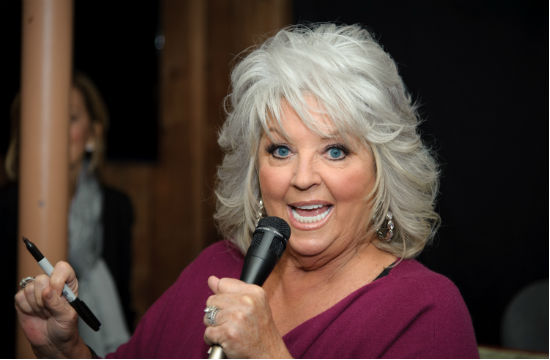 We're finally, maybe, hopefully beginning to turn the corner on Paula Deen's racism scandal, where We The Media back off of the individual actions of one person (although, gosh, it would be easier to move on faster if individual actions didn't keep coming out of the woodwork), and instead focus on the social implications of one older, Southern white woman's views on race.
The New York Times, for example, took the recent revelations of Dora Charles, Deen's cook for decades, who admitted both that she had heard Deen use racial slurs and that Deen wanted employees to dress like Aunt Jemima, and used them to draw a parallel between Charles and another black cook to a food celebrity who lived a staggering half-century before her.
Times op-ed contributor Rebecca Sharpless profiled Idella Parker, cook to Pulitzer Prize-winning novelist, and eventual cookbook author Marjorie Kinnan Rawlings, and made the case for Idealla being Dora Charles' actual "soul sister" (unlike Deen, who currently claims the title). Wrote Parker in her 1992 memoir:
"Many of the recipes in the book were mine, but she only gave me credit for three of them, including 'Idella's Biscuits'…And of course it was me who did most of the cooking when we were trying all the recipes out. All I ever got from the cookbook was an autographed copy, but in those days I was grateful for any little crumb that white people let fall, so I kept my thoughts about the cookbook strictly to myself."
Sharpless added:
"Speaking out against this unequal system takes courage. Ms. Parker left Ms. Rawlings in 1950 and later became active in civil rights, but she held her thoughts about the famous author until she published her memoir in 1992. Ms. Charles has more to lose, going public against a media icon still beloved by many.

That risk, sadly, is something Idella Parker would also understand. And she would grieve to know that life in a Southern kitchen still resembles the one she walked out of more than 60 years ago."
You can read the whole story about how Paula's in good company here and see all of our lady chef history lessons here.
RELATED:
WATCH: Paula Deen's Aunt Jemima Accuser Speaks Out On Camera
Paula Deen Responds To 'Aunt Jemima' Allegations
Paula Deen Asked Her 'Soul Sister' & Cook Of 22 Years To Dress Like Aunt Jemima
Have a tip we should know? tips@mediaite.com