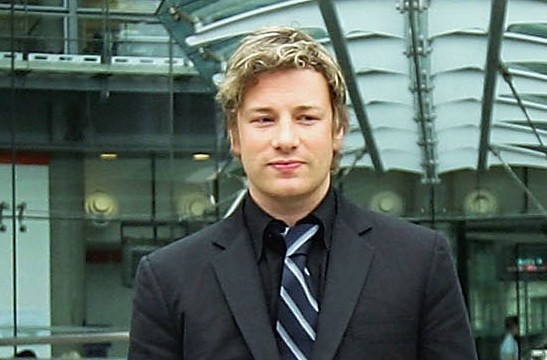 Government can be frustrating. (That's why we have the term "Kafkaesque.") But it's very rare to have a public figure, whose career was built upon political advocacy, to just throw his hands in the air and yell, "Screw you guys, I'm going home." Jamie Oliver did just that.
He told The Independent yesterday that though he used to have a good relationship with the British Government, which resulted in higher quality standards for school meals throughout the United Kingdom, he can't extend those standards to Academy schools, because of one particular Michael Gove, Education Secretary.
"I've lost faith in Government. I'll pay my taxes, but I don't particularly expect to see anything," said Oliver.
Built by Gove's initiative, Academy schools in the UK operate similarly to charter schools in the US, in that they receive government funding but operate independent from government-mandated standards, including the school meal standards set by Oliver via his television programs. Last April, Oliver attacked the Academies for dodging these standards, as well as profitting off the thousands of vending machines installed on their campuses.
Gove recently stated that there would be "a development" on this issue, but Oliver is very publicly Not Buying It.
"I'm devastated about the whole thing – also, it's illogical, unreasonable and weird…Michael Gove is a nice enough chap and he's got great energy, but it took me a couple of meetings to realise there's no point in going back again. He was just charming me and telling me that he is eroding everything that the public demanded and asked for."
Have a tip we should know? tips@mediaite.com