Last Call: Patrick Dempsey Wants To Start Selling Pot At His Seattle Coffeehouse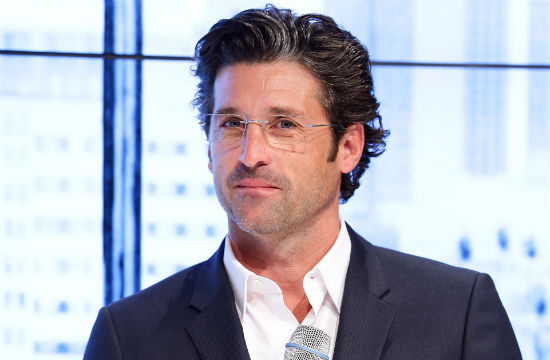 The Atlantic: As it turns out, some fun side effects of marijuana include that its users are skinnier, and their bodies have better insulin management than those of non-users, in spite of The Munchie Factor. Translation: marijuana could actually be used to treat obesity and diabetes. Minds blown.
Bon Appetit: Speaking of green, Patrick Dempsey came right out and said "the next step" after successfully rescuing Seattle coffeehouse Tully's from corporate Starbucks demons was to begin selling marijuana: "There's a business model there. You could present it in a beautiful, elegant way: a Michelin-starred coffee shop where you can get marijuana." We are so excite.
Eater Chicago: Signaling that they're going through a bit of a shakeup, Team Achatz announced that Andrew Brochu, formerly of Graham Elliot and The Monarch, will be joining The Aviary to lead their culinary kitchen. Congratulations, and also, we want a Porthole-based soup.
NYDN: If you let a burglar steal and eat six steaks, several beers and boxes of shrimp and birthday cake, he's going to want some new pants to go with it. Because he crapped himself while binging/robbing a supermarket.
Metro Pulse: As if we weren't already totally enamored of Francis Lam and his general adorableness, he more or less came to our aid in an interview with Metro Pulse. Describing the difference between his once lush and relaxing writer position at Gourmet, as compared to the grueling, production-driven mind-eff that is online writing, he said: "Being on the Web you see in a really direct way the shaky economics of media in general. [Page views] are a really different thing to have in the back of your head as writer." Thanks for reminding us how great we don't have it FranLam. But seriously, thanks for, like, getting us.
Inside Scoop SF: A San Francisco area restaurateur allegedly slapped a health inspector after getting slapped with a violation (see what we did there?), claiming he was "picking on small businesses." We dare someone in New York to try this.
Have a tip we should know? tips@mediaite.com