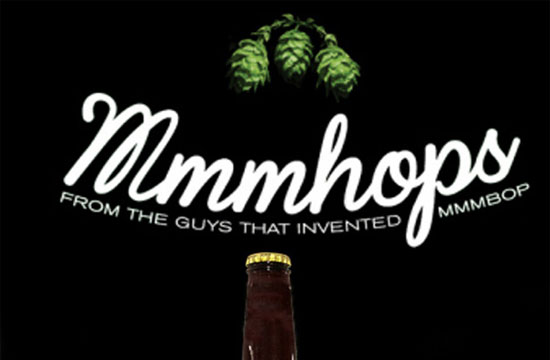 Buzzfeed: Yes, the Hanson boys of that one-hit '90s wonder have leveraged their brand into a pale ale called MmmHops which debuted at The Hangover: Part III premiere. Trend-followers, really — first the long hair and denim, now the homemade microbrews? What's next, a Mumford Band?
Grub Street: The 60-year conflict between India and Pakistan has claimed millions of lives, intensified sectarian divisions, and apparently can be solved by a magical Coca-Cola machine! Watch this joyous video of Indians and Pakistanis connecting through the power of technology and brilliant PR wizards Coca-Cola!
Eater: Oh boy, the Simpsons theme park is expanding at Universal Studios this summer to include a full-on replica of Springfield — complete with the hilariously mediocre restaurants seen on the show! Who needs a Kwik-E-Mart? We dooooooooo.
The New York Times: We're waiting to see how the Chinese government downplays revelations that nearly half the rice in southern China tested positive for cadmium. Cadmium, of course, is super poisonous — unless, of course, it's from a corrupt Chinese official labeling it as a "Vitamin C" enricher. Oh China, you so irresponsible.
Vanity Fair: Give Andrew Carmellini a smartphone, and he'll take pictures of his food for a week (or two). Give a college-aged girl a smartphone, and she'll supply enough material for an unread food blog for life.
LA Times: After Jonathan Gold compiled his annual list of the 101 best restaurants in Los Angeles, he turned it over to the Internet to compile their own wish lists. Topping the chart: Trois Mec, the new restaurant from the Meat Musketeers (our new name for Vinny Dotolo, Jon Shook, and Ludo Lefebvre).
Have a tip we should know? tips@mediaite.com