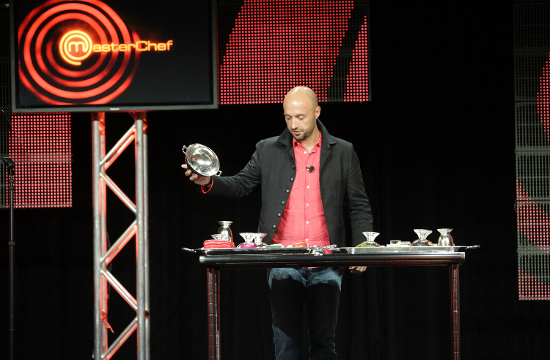 Food Republic: Joe Bastianich claims in his new memoir that he invented the everything bagel when he was a stoned teenager working in a bagel shop. Of course he did, Joe. He also invented Post-it notes.
Wall Street Journal: Planning a road trip this summer? So is Andrew Carmellini, and he gave an interview with the Wall Street Journal that's full of his favorite road trip tips and tricks. Even on the road, chefs eat better than everyone else does.
Media Bistro: What to do get when you mix together siracha, mayo, potato chips, turkey, avocado, pickles and a fried egg? Adam Richman's favorite sandwich. It's served best with a side of heartburn.
Huffington Post: A Chili's waitress was allegedly fired after ranting on her Facebook page about a customer who stiffed her on a tip. How long will it take for people to learn not to mess with the people who handle their food? Or to stop complaining about their jobs on the internet?
New York Post: According to his mistress, Rielle Hunter, John Edwards is a good cook, and is always willing to help clean up the kitchen. Factoring that in, that brings the number of redeemable qualities Edwards has to a grand total of one.
Yum Sugar: If you didn't make it to Aspen this past weekend for the Food and Wine Classic, you should check out the cheat sheets for Andrew Zimmern, Bobby Flay, and Michael Symon's seminars. And yes, there will be a test on this.
Have a tip we should know? tips@mediaite.com