Last Call: While Paula Deen Shames The Food World, Danny Meyer 'Lannisters' It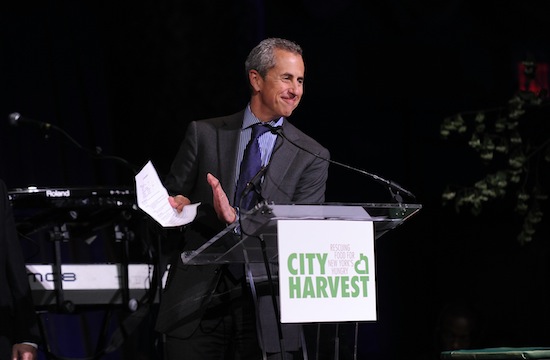 Food Republic: Even though we thought we had kind of cornered the market on Game of Thrones references in chef stories, we can respect that Danny Meyer totally IS "Lannistering the restaurant game." Well played, Food Republic, well played.
Eater: Cronutmania reached new heights today, as one would-be dough-eater resorted to actual violence against the staff at Dominique Ansel's bakery. As for what happened to the sweets deviant (for the first time today we are not referring to Paula Deen) not to worry, Ansel tweeted: "got rid."
Vanity Fair: We get it: chefs are handsome, and it's fun to play dress-up with them. But how many times can "Fashion Plates" be used as a headline about chefs getting dressed up? Well, here's at least one.
Twitter: Paul Qui, he of the James Beard Award and exceedingly hot/awesome boss/fiancé has finally opened his eponymous resto Qui. He announced it today via a plating-with-tweezers gif. BRB, we're off to Austin.
Grub Street: In the GS column "Chef Hacks", Anita Lo demonstrates how to get a cork out of the bottom of an empty wine bottle using nothing but a cloth napkin. Unless you're really serious about collecting corks, or that pulling a quarter from behind a girl's ear trick has stopped working for you at bars, we can't imagine when you'd want to do this. But, hey, it's Thirsty Thursday.
Washington Post: A factchecker calls out the Congressmen attempting to the "SNAP Challenge" (eating on the weekly budget of a food stamp recipient) by saying they're doing it all wrong. "The SNAP program is intended as a supplement; it is not expected to be the only source of income for food," they write. "By suggesting that SNAP is intended to be the only source of food income, even if some recipients use it in that way, lawmakers stretch the purpose of the program." Oh…SNAP.
Have a tip we should know? tips@mediaite.com