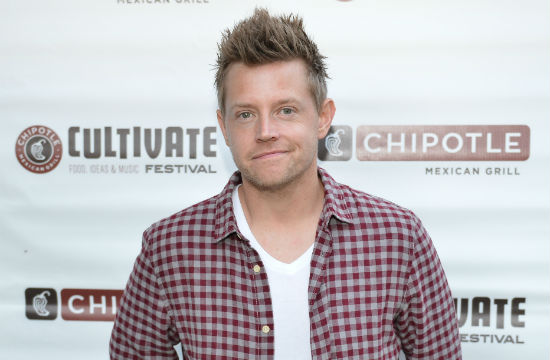 Esquire: Richard Blais hosts topless spaghetti night at his house. But it's not what you think. No, no, stop thinking it. Man, we really shouldn't have lead with that, because now you're going to feel weird when you read what it really is.
Today Show: We were Bourdain-ed out before noon today, with all the Roast Hoopla last night, but if any of you need another fix, check out Anthony Bourdain's segment on The Today Show this morning. Shocked as we were to find out he was capable of being awake and coherent at that hour, he fondly recalls the roast with Willie Geist and Savannah Guthrie, and also explains why he's not kidding whenever he slams Paula Deen. (Rachael Ray and Guy Fieri jabs are all in good fun, though.)
Andrew Zimmern: Even though he's a busy bee at the New York Wine & Food Festival this weekend, Andrew Zimmern dutifully posted his weekly podcast Go Fork Yourself, which, in this installment, recapped the DC Food Fight. We're saving the podcast for the commute home, but fingers crossed for behind the scenes details on that graphic dude-eating-ham-off-Padma–Lakshmi moment.
Huffington Post: Today in ridiculous marketing tactics, McDonald's challenged three "gourmet chefs" to create a 3-course lunch using the same ingredients that go into the chain's food, in an effort to promote awareness about how healthy McDonald's really is. Those chefs were former Top Chef-testant Ryan Scott, Beverlie Terra of Santa Cruz's Chaminade Resort & Spa, and Sophina Uong of Oakland's Picán: A Taste of the South. Yeeeah.
New York Times Magazine: The current issue of The New York Times Magazine is, appropriately enough, dedicated to food. We cannot wait for a few other minor food-related events in New York to die down so we can curl up with a copy and read about how to milk a water buffalo.
GrubStreet: Remember that Alinea documentary we told you about about that one time? Now you can watch a clip! It has all our favorite things: Grant Achatz's impish grin, strings, and Grant Achatz wearing a Harry Potter scarf.
Have a tip we should know? tips@mediaite.com