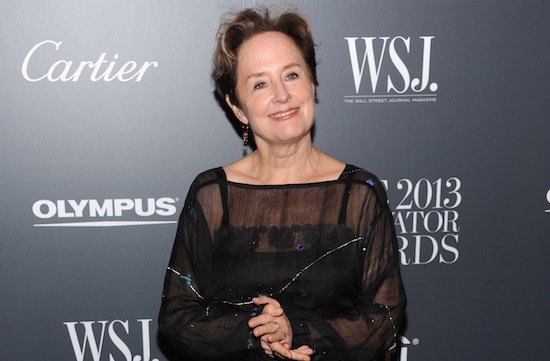 The Wall Street Journal: WSJ Magazine named Chez Panisse chef Alice Waters its Humanitarian Innovator of 2013, which gives us all sorts of warm fuzzies inside. Said David Chang: "To her… there is no difference between declaring her point of view on food issues and cooking in the kitchen. Everything is connected. This is someone who has been fighting for an edible education for our youth for years now and isn't showing signs of stopping." We couldn't agree more.
Gothamist: In keeping with Amanda Cohen, chefs Sara Jenkins of Porchetta and Porsena and Elizabeth Falkner of Corvo Bianco also chime in on TIME debacle. Writes Falkner: "The truth is that there are many great female chefs, and many food writers, and yes, we have had to work hard to get there and stay there but to say that we don't have a widespread influence on generations of cooks and food and beverage is just a lie."
Metro News: April Bloomfield's show starts this Sunday! We're so excited! And writer Meredith Engel does not ask her any lady chef questions AT ALL! So much to celebrate!
The National: An older story, but one worth reading: If you think the food scene in the U.S. is dominated by men, you have no idea what it's like for female chefs in the UAE. These women are bad ass. (Oh, and even UAE publications comment on the lack of female chefs in America, that's how bad it is.)
Grubstreet: Red Stripe takes a shot at the lady beer drinkers with a raspberry beer. Because surely, women can't possibly like non-flavored beer! *facepalm* We'll pass on that Red Stripe Burst, thanks.
Have a tip we should know? [email protected]