Last Call: Nate Silver Wants To Run A Brooklyn Taco Tournament, We Demand He Does So Immediately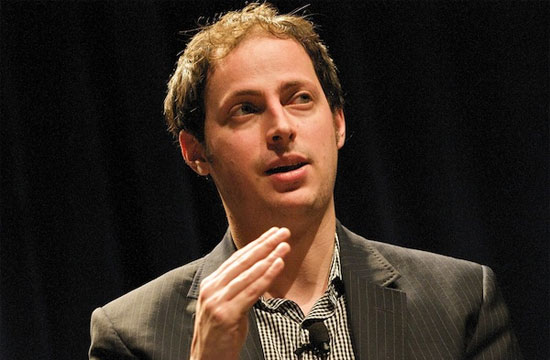 Deadspin: In the middle of a Q&A for his latest book, America's statistician/boyfriend Nate Silver was asked if he'd revive the Burrito Bracket. "I'd love to do a Taco Tournament," he revealed, "but we need to get some better Mexican food in Yuppie Brooklyn first." Ahem. Gueros. Tortilleria Mexicana Los Hermanos. Chavellas. Tacos Matamoros. (Or any taco place in Sunset Park, for that matter.) And many more places. Come on, Nate. Do it for hipsters who love math.
Refinery 29: Among other things in this interview with Danny Bowien is a brief description of his hair routine, which involves a lot of foil and hair dye to maintain his luscious auburn locks. Hear that noise? It's Pantene, madly typing up a contract for him to be their new spokesman.
The Washington Post: Art Smith is shutting down his Washington D.C. restaurant Art and Soul, but only to redecorate the dining room. Right before that, though, he's throwing a mega-chefs' gala to celebrate Barack Obama's reelection. Were you aware that Barack wouldn't have grown prominent if it weren't for Oprah Winfrey? Art will totally tell you everything there is to know about Oprah. By the way, Lady Gaga.
Grub Street LA: Have you ever wondered how Dita Von Teese manages to juggle being a judge on Top Chef Masters while fitting into one of those corsets? Answer: a lot of veggies and smoothies, as well as the occasional uni. In other words, you will never be Dita Von Teese. Sorry, Curtis Stone.
Willy Staley's Tumblr: In light of Pete Wells's stinging Guy Fieri review, a server writes about how the waitstaff is usually the first casualty of a horrible restaurant review. Ooof. We would hate to be immortalized cruelly by Frank Bruni, too.
Have a tip we should know? [email protected]