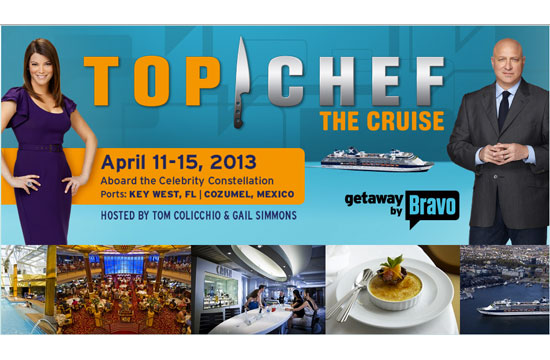 Videogum: Hey, you know what no one ever talks about while discussing Top Chef: The Cruise? (Just kidding, that was a trick question, because no one ever discusses Top Chef: The Cruise.) But if it were a real question, the answer would be: how you can't have open flames on cruise ships. So, that bodes well for your delicious Top Chef-testant-crafted "signature meals," huh? This and other excellent points can be found here.
Washington Post: In unsurprising news of the day, it turns out that Japan has amazingly balanced, healthy school lunches, which their kids eat, and aren't billed as "low-fat" meals. ProTip: when they serve the Japanese equivalent of chicken nuggets, each kid gets one nugget. Your move, Michelle.
GrubStreet: New York Magazine ran a review of the revamped revamp of Eleven Madison Park. While it's still better than Revamp Phase 1, there doesn't seem to be a critic in the city who doesn't miss the grid. What are you doing, D-Humm?
Times-Picayune: Bro food stresses us out, but tonight's episode of The Layover pays homage to the Superbowl Week simply with its New Orleans setting. Anthony Bourdain is ushered through by chefs Donald Link and John Besh, both of whom he's written cameos on Treme.
Huffington Post: Taylor Swift has signed on for a huge Diet Coke ad campaign, giving us a whole new genre of musical superstar to lambaste! Mark Bittman, we look to you to take the first crack at it.
Eater: The first photos of the Nobu Restaurant & Lounge inside the first ever Nobu Hotel, which opens February 4th in Las Vegas, are floating up. Gut reactions: a lot of pods and — oooh, teppanyaki tables!
Have a tip we should know? tips@mediaite.com