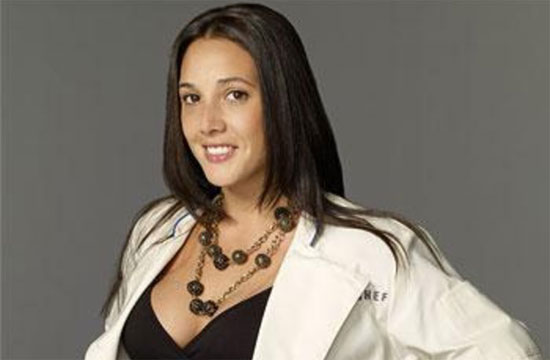 Yesterday, Top Chef-testant and chef Leah Cohen announced, via TMZ, that she had filed a lawsuit against Fatty Crew, the people who managed her restaurant, Pig and Khao, claiming that they'd driven the restaurant into debt. Of course, all stories have multiple sides, and the Fatty Crew's lawyers just released this statement to Eater NY accusing Cohen of being a lying liar who conveniently forgot to tell TMZ that she'd been fired over the summer. In part:
We are disappointed that Ms. Cohen has released inaccurate information and is filing false allegations against Fatty Crew Hospitality Group. The claims are in retaliation to a termination of Ms. Cohen's contract as the chef in July of 2013, but she was not removed pending a deal to buy out Mr. Camac's 50 percent ownership interest.
Oof. They avoid addressing Cohen's claims that the restaurant, given two stars by the New York Times, is "clearly failing" and behind in back taxes, but state that Pig and Khao will continue operating (and all you drunk cool New Yorkers can get drunk and cool with her $1 draft specials).
Let us hope that this is the end of the conflicting narratives, lest we end up with a dodecahedron of stories like the Paula Deen scandal (our new watermark of scandal messiness).
[Eater NY]
RELATED:
Top Chef-testant Leah Cohen Admits Her Restaurant Is 'Clearly Failing' in Lawsuit
Why Leah Cohen Won't Cook Vietnamese Food In Her Southeast Asia-Inspired Restaurant
Former Top Cheftestant Leah Cohen Needs To Fire Her Waitstaff, According to The Village Voice
Have a tip we should know? tips@mediaite.com