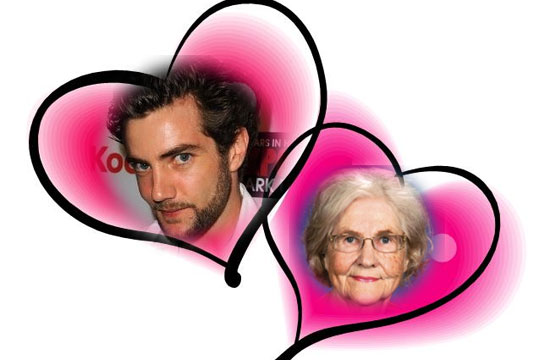 Last week's Go Fork Yourself was the first of a two-part installment in which Andrew Zimmern and Molly Mogren talk their biggest culinary hits and misses of 2012. Right after Andrew finished venting about his last minute Christmas shopping — the plan, for those of you who are wondering, is to move the family XBox Kinnect to the basement so he can play Call of Duty with his friends, and buy his son a Wii for child-friendly use — they got down to it.
Topping their list was the Marilyn Hagerty's Olive Garden critique clicked 'round the world, although Andrew called shenanigans on her being cranky with Top Chef production for not telling her when her episode aired. Use The Google Machine, Marilyn. It is your friend.
Zimmern then confirmed a budding chef romance: according to him, Marilyn is dating none other than Marcel "Foamy Wolverine" Vigneron. The two have been seen together on more than one occasion, and one time, while Andrew was in a private room at Violet Hour in Chicago, he spotted them in the corner "snogging" and "canoodling." We pose this Marcel riddle to you, readers: how much fame could a fame whore whore if a fame whore could whore fame?
Andrew and Molly also covered ghostwriter-gate, the foie gras ban in California (of which Andrew wondered, are ducks and geese better off now than before? And what of the cows and pigs and chickens?), and the jumbo soda ban (Andrew's 3 picks for President 2016: re-elect Bill Clinton, elect Hillary Clinton, or elect Michael Bloomberg, who "steps out quickly in front of issues," reminding Andrew of himself).
As for Andrew and Molly's best meals of 2012? Here's a handy shortlist:
Also, kale is the ingredient of the year. In case you were wondering.
Stay tuned this Friday for Part Two of Go Fork Yourself's 2012 in Review. For now, you can listen to Part One in its entirety here.
Have a tip we should know? [email protected]