Marilyn Hagerty Goes on NPR, Might Be the Most Sincere Restaurant Critic in America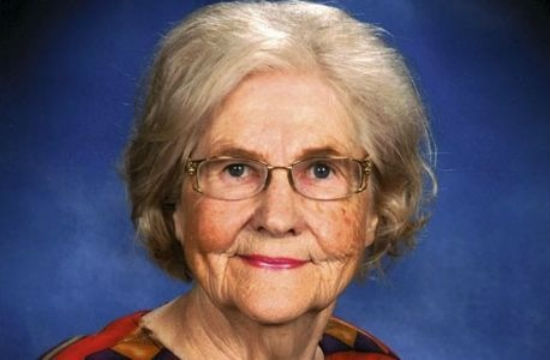 America's Grandmother went on NPR this weekend to promote her new book in a calming, sedated tone, but while she didn't succeed in putting people to sleep (ugh, Marilyn Hagerty, you failed at doing Weekend Edition properly), she did show some of the qualities that make her — in our opinion — an infinitely better restaurant reviewer than the blogerati who mocked the Olive Garden review that made her famous.
As she put it to NPR, her goal as the Grand Forks restaurant critic was simple: is the establishment a place where the people of her North Dakota town want to eat? "I was doing a job for my newspaper," she explained simply:
"I'm a reporter, and I was going to different restaurants in our reading area, and I was trying to tell our readers what the restaurant is like, how the food was, what the decor is and how much things cost, so people could make up their minds whether or not they wanted to have dinner there when they came in, shopping in Grand Forks."
And that, she believed, was the ethos that made Anthony Bourdain want to publish her columns in a book. "He said he was one of the first to be snarky about my restaurant review, and then he said, the more he thought about it, he thought it was the story that has been untold about food in mid-America, and in small towns."
Listen to the rest of the broadcast below, and don't fall asleep.
[NPR]
RELATED:
WATCH: Marylin Hagerty Goes to Le Cirque
WATCH: Marilyn Hagerty Reviews the Cronut for America
Padma Lakshmi Forgot To Tell Marilyn Hagerty When Her Top Chef Episode Was Airing
Have a tip we should know? tips@mediaite.com