Martha Stewart Tries to Connect With Millennials by Saying They Have 'No Initiative'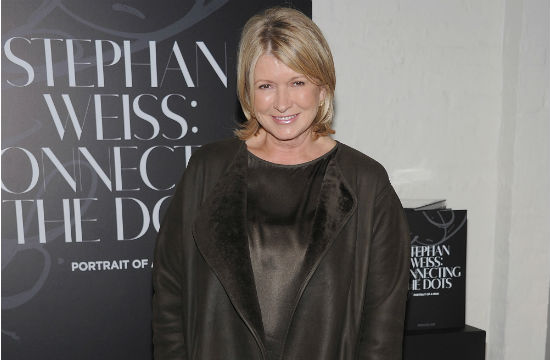 Martha Stewart is a new woman, in some ways. Over the last few years, we've all noticed a change in her. She's baked pot brownies with Snoop Dogg, roasted Justin Bieber (insert joke about how normally she roasts things in the kitchen here), joined Match.com, and ridden a hover board.
That's on purpose. The Snoop Dogg stunt was the first in a series of moves she's made to become more relevant to young people. And now that Martha Stewart Omnimedia has merged with Sequential Brands, and Stewart is working for a CEO who is "less than half her age," she needs millennial fans more than ever.
In an interview with Luxury Listings, Stewart says the inspiration to become more relatable to the young folk came from none other than David Chang. According to her, "David Chang kept saying, 'Martha, you know so much and the millennials have to know this stuff! They don't know anything and they have to learn. They want to learn but they have grown up without teachers. They know how to make money and how to develop software, but they don't know how to plant a tree. They don't know how to grow spinach."
And she's doing a great job for the most part. If you think millennials don't care about planting spinach and trees (I did), think again. She recently did a Facebook Live that attracted 500,000 viewers on seed-starting. They can't all be baby boomers. She's also recently teamed up with meal kit delivery service Marley Spoon, which appeals to the young and busy.
True to form, however, Stewart didn't mince words when talking about the generation she's trying to attract. She said:
I think every business is trying to target millennials. But who are millennials? Now we are finding out that they are living with their parents. They don't have the initiative to go out and find a little apartment and grow a tomato plant on the terrace. I understand the plight of younger people …. The economic circumstances out there are very grim. But you have to work for it. You have to strive for it. You have to go after it…
Not the best strategy, maybe. For the full interview, check out Luxury Listings.
Have a tip we should know? tips@mediaite.com