Pretty People Problems: Paula Deen Admits To Spitting On Food To Stop Herself From Eating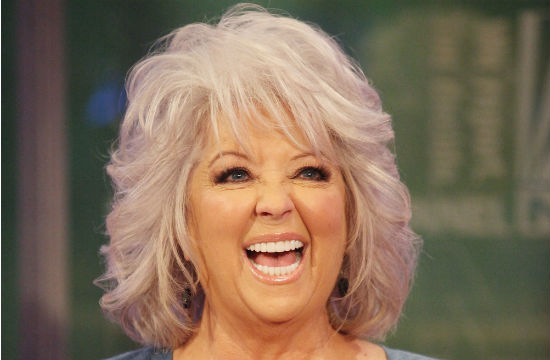 Is there anything — literally anything — on the planet more annoying than people complaining about their weight? There is not. So who Paula Deen thought she was charming when she confessed that, in spite of her 40 pound weight loss, she still feels fat, we don't know.
"I still feel like a fat ass," she told the Miami Herald at the Food Network South Beach Wine and Food Festival. "I need a chin lift so bad."
What's even better are the methods she copped to using to prevent herself from gorging on foods she knows she shouldn't.
"Deen doesn't deny the changes have been challenging," reads the Herald profile. "When she can't handle temptation, Deen admits to spitting on food or dousing it with black pepper to keep herself from taking a bite."
The upside here is that we have more food-ruining tips for her! Remember that time Miranda Hobbes of Sex and the City fame threw a tray of brownies into the garbage to stop herself from eating the whole pan, then dug it out and ate it anyway, then finally threw it out again and poured soap on it? Here's a refresher:
Or the time that a glimpse of Hannah Horvath's Twitter feed revealed the following gem: "Just poured water on some perfectly good bread to stop myself from eating it. Ate it anyway. BECAUSE I AM AN ANIMAL."
See, Paula? You're in good company. The good company of neurotic, weight-obsessed fictional characters. Feel better?
[Miami Herald h/t Huffington Post]
Have a tip we should know? tips@mediaite.com